Supply Chain Sustainability
The masks of sorrow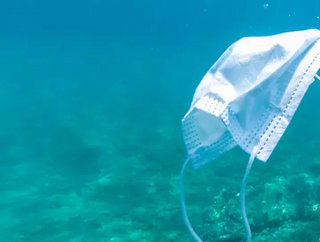 Face coverings have been our salvation but also an ugly source of waste
Love them or hate them – okay, we hate them – masks have been a necessary sacrifice in our ongoing battle with COVID-19.
Different countries have had different policies and approaches but, eventually, we all ended up covering our noses and mouths with surgical, decorative or improvised coverings. Some have even used them as weird hammocks for their chins, during 'down time'. 
One thing we can all agree on, is that they are not cool – not even the 'ironic' personalised ones with smiles or witty statements (Chris Whitty statements, if you will). For the spectacles wearer, they have been akin to walking through fog. Indeed, finding avocados in the supermarket has become a logistical nightmare of epic proportions.
But, they do save lives. They have been our unsightly salvation; our way of navigating this dystopian maze.
These days, however, there is always a hidden caveat when something is mass produced and – when the pavements and streets are strewn with discarded masks – it is hard to ignore the environmental cost of what has become a ubiquitous accessory.
One of the big problems with masks was the sudden demand, which couldn't be outpaced by international legislation when it comes to production principles. Therefore, it quickly became a jackpot for 'manufacturers' who recognised it as a unique opportunity to cash in on a crisis. There has also been an imperative among every individual to keep replacing face coverings, resulting in one of the least sustainable but wholly essential items in modern history.
The impact on the environment and the economy has, thus, taken its toll. An additional 7,200 tons of medical waste has been generated specifically due to the coronavirus, and most of it is disposable masks. 
One solution involves the sterilisation of regular 'N95' masks, allowing healthcare workers to use them more than once and, therefore, reducing costs and environmental waste by upto 75%. Although reusable masks would reduce wastage, until there is a wider cultural shift or even a ban on disposal masks which do not biodegrade the problem could reach catastrophic levels with sewage, drainage and landfill operations unable to cope. 
While we are expected to reduce our mask usage in the months and years to come, the challenge for governments is to create a mask production framework, especially if we are to avoid 'PPI floating across the ocean' becoming the defining image of the next century.