Sustainability at the heart of this week's TECH LIVE LONDON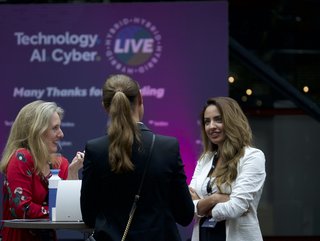 TECH LIVE LONDON to address questions of sustainability for telecommunications and data centre executives on the Cloud & 5G stage this Thursday and Friday
Organised by Sustainability publisher BizClik Media, TECH LIVE LONDON will take place this Thursday and Friday (23 - 24 June) at Tobacco Dock. TECH LIVE LONDON incorporates four zones; Technology & AI LIVE, Cyber LIVE, Cloud & 5G LIVE and March8 LIVE. The Cloud & 5G LIVE stage will play host to several sustainability-led talks, from the use of robotics in preserving the ecosystem to making data centres more sustainable, to equality, diversity and inclusion in tech, and more.

Ground robots to protect and preserve the ecosystem
At 12:00pm on Day One (23 June) Taufiq Asyhari, associate professor in Networks and Communications at Birmingham City University and Ceren Clulow, digital connectivity manager at Nottinghamshire County Council will take to the stage for a talk about 'Robot Aided Forestry Management'.
Using 5G Connected Forest, the world-first project delivering 5G connectivity into a woodland area as an example, they will look at why ground robots have become so popular in recent years, examining their potential to enable autonomous roaming and navigation through certain trajectories to collect various data in efforts to monitor and assess the forest environment. During this presentation the project's new forest ranger dog will be demonstrated.
Sustainability for business growth
In the keynote session that follows, Bjorn Ronning, general manager, Norwegian Data Centre will answer the burning question, 'Are sustainable data centres for real?. Ronning will explain what it means and what it would take to make your data centre sustainable and how to make a profitable business case for it.
In 'Life in 2040' at 2.00pm on the Cloud & 5G stage, Lara Maloney, Head of S5GConnect at the Scotland 5G Centre and Hannah Griffith senior associate director, Smart Places and Digital Infrastructure at Jacobs will take a look current societal and technological trends to create a set of economic, social, and environmental future scenarios. Set in the early 2040's, these scenarios attempt to explore some of the developments that may take place over the next 20 years to enable a better understanding of the digital foundations our places should be putting in place now to thrive in this future world.
Diversity, equity and inclusion
In 'Diversity, Equity, and Inclusion in Telco' at 3.30pm on the Cloud & 5G stage, Nitu Kaushal, managing director, Cloud First Intelligent Edge Business, Europe Region and Belinda Finch, chief information officer at Three will debate the meaning of DE&I, the corporate benefits, recruitment and retention, bridging the generation gap and data-driven decisions, providing advice for the future workforce.
A mobile platform for green social prescribing
On Friday 24 June at 'Tag With Me' will see Eiman Kanjo, professor of Pervasive Sensing at Nottingham Trent University, Kieran Woodward, research fellow at Tag With Me, Will Parker, research assistant at Nottingham Trent University and Jenny Bailey, occupational therapist at Nottinghamshire Healthcare NHS Foundation Trust look at the use of mobile platforms in green social prescribing.
These are just some of the highlights from the Cloud & 5G stage, there are many more speakers and sessions pushing the envelope for sustainability across each of the four zones at this week's TECH LIVE LONDON, so register for free today.