Tetra Pak boosts biodiversity through conservation programme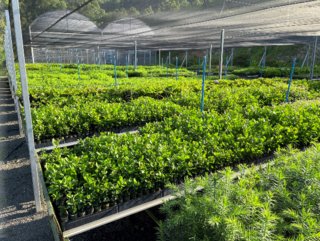 Tetra Pak's Araucaria Conservation Programme tackles the effects of climate change through carbon sequestration, community work, and ecological protection
Packaging giant Tetra Pak has founded a nature-based conservation project to tackle a host of sustainability issues at once.
The Araucaria Conservation Programme will restore 7,000 hectares of the Atlantic Forest in Brazil by 2030. That forest is home to one of the richest biomes in the world and is ranked as the second-most endangered worldwide. The project will focus on an area called the Forest of the Araucarias, in which just 3% of its original form is preserved.
Beyond the natural benefits, establishment of ecological corridors, and the wider impact on emissions, Tetra Pak is also using the project to embed social value in the area, by helping local landowners and farmers benefit from environmental legislation. The work focuses on areas previously thinned out by the timber and other industries.
The project is an example of carbon sequestration efforts, or carbon capture.
Julian Fox, Tetra Pak's Director of Nature Programmes, said in a press release that "this initiative is our response to the United Nations challenge to make this the decade of ecosystem restoration. We are thrilled to be a lead partner of such a pioneering project, connecting a range of stakeholders and merging environmental restoration with carbon capture analysis to help mitigate climate change and recover biodiversity."
Tetra Pak plans to certify a much larger area and involve a lot more companies.
Tetra Pak and its wider sustainability agenda
This is not the only sustainability initiative Tetra Pak is pushing. As a packaging manufacturer with enormous global reach and influence, it regularly makes headlines with its sustainability moves.
Tetra Pak was founded in 1951 in Lund, Sweden and today regularly posts annual revenue over US$12bn. It is one of the largest packaging firms in the world and its work on circular economy, recycling, and sustainability will be key to building a more sustainable future.
Recently, it partnered with several beverage brands to launch a new series of tethered cap solutions, connecting the caps of cartons to the cartons themselves, so they are not easily lost. This allows them to be more easily disposed of properly with the carton itself.