Top 10: Global Companies Advocating Flexible Working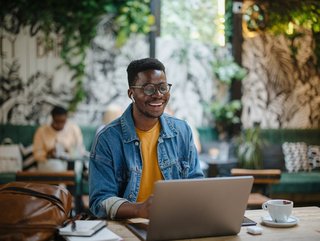 Credit: Getty Images
Recently, flexible working has become a priority for businesses and individuals alike. Here, are our top 10 companies offering flexible benefits in 2023
Flexible working arrangements, such as remote work and flexible schedules, have become increasingly popular in recent years – and for good reason.
Offering flexible working options can have a positive impact on business productivity, employee satisfaction and retention rates while giving individuals the freedom to work in a way that suits their lifestyle. Flexible working arrangements can reduce absenteeism and employee turnover, saving businesses time and money on recruitment and training.
That's why we've rounded up the top 10 global brands that are promoting flexible working.
From health to financial wellbeing, Nike continually invests in its employees to help them achieve greatness – both in and outside of work. Offering employees a number of perks, including access to educational programmes, insurance plans, fitness regimes as well as days off to promote rest and recovery, Nike has landed a spot as one of the most flexible employers on the planet. Overall, Nike's flexible working policy is designed to create a more inclusive and supportive workplace culture that values employee wellbeing and work-life balance.
Northrop Grumman – a pioneering company designing, developing, building and supporting some of the world's most advanced products – has ranked ninth as one of the world's most flexible employers. The company offers a variety of flexible working patterns, including four-and-a-half-day weeks, nine-day fortnights, hybrid working and remote working. Northrop Grumman also provides several leave options, such as up to two weeks of Purchased Annual Leave and generous Paid Parental Leave Provisions for primary careers and supporting partners.
As a company that believes that individual talent is the gateway to the future, Booz Allen Hamilton works at the forefront of AI, data science, digital transformation, cybersecurity and engineering to address and solve emerging challenges. The company has a culture of innovation, driven by a shared desire to create a lasting impact that employees can experience.
At Microsoft, the company understands that there isn't a 'one-size fits all' approach to flexible working. That's why, the tech giant offers a blend of workstyles across three dimensions: work site, work location, and work hours. Job postings contain information about the hybrid workplace and these three dimensions, and candidates can discuss flexibility with their recruiter and hiring manager during the recruiting process to understand the extent of flexibility for a role.
Technology giant Cisco has created a number of flexible working policies designed to provide a supportive work environment that enables employees to achieve their professional goals while maintaining a healthy work-life balance. The company recognises that flexibility is essential for employee wellbeing and job satisfaction and has taken steps to create a work culture that supports and empowers its employees.
As one of America's major airlines, Delta has worked hard to create flexible working policies to suit the ever-changing needs of its employees. In addition to offering flexible working, job-sharing roles and offering part-time opportunities, the airline invests in employee career development opportunities by providing training, mentorship and leadership development.
American-based technology company, Dell, provides a number of flexible working policies designed to promote employees' wellbeing. Dell's commitment to its employees' well-being and work-life balance has helped it become a respected and sought-after employer in the tech industry, offering benefits including flexible working, remote working and job share opportunities.
Apple's flexible working policies are part of its broader efforts to create a positive work environment and attract and retain top talent. The company recognises that flexibility is important for employees to manage their personal and professional lives, and has taken steps to support this. Apple's commitment to its employees' well-being and work-life balance has helped it become one of the most respected and sought-after employers in the tech industry.
The company offers employees the flexibility to work from home or remotely, allowing them to balance their work and personal lives, while also setting their own schedules. The company also offers a job-sharing role, allowing two employees to co-work together.
As one of the world's biggest companies, Google has become an inclusive employer that prioritises flexible working and employee benefits. For example, employees are encouraged to choose their own working hours as long as they complete their work on time, and are given the option to work from home or anywhere in the world, as long as they have access to the internet.
Google's flexible work environment has been a key factor in its success. The company has been able to attract and retain top talent, resulting in a highly motivated and productive workforce. Google's commitment to its employees' well-being and career development has made it a sought-after employer in the tech industry.

Based in Mountain View, California, Intuit Inc. provides financial, accounting and tax preparation software for individuals and businesses.
Intuit is committed to providing everyone with the opportunity to prosper by solving their most important financial challenges through an AI-driven expert platform that digitises the financial services industry. The business operates in 20 offices in nine counties, with an employee base of 14,200. Intuit reaches over 100 million with TurboTax, QuickBooks, Mint, Credit Karma and Mailchimp.
With an entrepreneurial mindset, Intuit remains open to new perspectives and ideas, encouraging experimentation and collaboration resulting in game-changing innovations. Its culture of inclusion and belonging allows individuals to work with a diverse community, while promoting a flexible work culture to support employees' values.