COP27: UK's Miliband works towards clean power 'anti-Opec'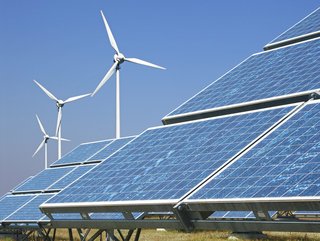 As shadow secretary on climate change, Miliband will spend the conference gauging support for this measure which could usher a new age of cooperation
With one eye on the halls of power in Westminster and one eye on the hallway at COP27, British Shadow Secretary of State for Climate Change and Net Zero Ed Miliband has said that, under a Labour government, the UK would be prepared to form an 'anti-Opec' alliance that would be established to serve the interests of the renewable energy industry.
In the event of an alliance being created, countries would be able to source components more cheaply, increase the use of alternative forms of energy, and increase the export of electricity across increasingly sophisticated grids.
Miliband has pointed to Denmark, the Netherlands, Austria, Portugal, Costa Rica and Kenya as potential partners.
The former leader of the Labour Party – a party that is committed to 100% low-carbon electricity by 2030 – is due to spend the coming days at this year's UN Climate Conference, which is currently being held in Sharm El Sheikh, Egypt. Among other sundry tasks, he will be spending his time gauging support for this new idea.
Pooling resources
"The potential clean power alliance is like an anti-Opec," said Miliband to The Guardian. "I say anti-Opec because Opec is a cartel, a group of countries that works together to keep prices high. This would be a way in which countries join together to be the vanguard and say, 'We're going to deliver on clean power and it will help to cut prices, not just for us but for others.'"
Among the greatest sources for optimism in this proposal, so Miliband has said, is the decline in prices for renewables seen over the last decade. "It is now cheaper ro save the planet than to destroy it," he said.
The Labour Party platform already has a number of policies on it that will help alleviate the burden of the climate crisis on both the UK and the world, among these being a promise to lift a ban on onshore windfarms that has been in effect since 2015 as well as a cessation to the granting of oil and gas licences in the fossil fuel-rich North Sea.