ERM issues annual sustainability report, underscores growth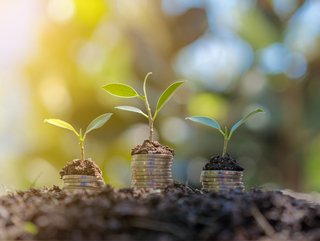 The London-headquartered consultancy has performed with continued growth even as it implemented its effective sustainability governance vision
Sustainability consultants ERM – the great mavens of sound product and supply chains – have had quite a year: 2022 was not only the company's fiftieth anniversary, it was also its strongest year ever. In triumphalist tones, then, it recently issued its annual Sustainability Report Executive Summary, summarising the first full year of Tom Reichert as CEO (he joined at the beginning of 2022).
In a letter at the report's beginning, Reichert noted the various areas that ERM had seen a strong performance, "Whether this be more effective real-time assessments of the environment, social and governance (ESG) performance of companies, to more accurate understanding of the physical risks of climate change on assets, our teams are partnering with clients to create impactful, tech enabled tools that improve decision making."
Coming on the back of a 2021 effort to align science-based target performance with a 1.5°C target, ERM could boast a number of impressive statistics: 22,000 projects delivered, $1bn in annual revenue, had 1,000 employee promotions, and saw an improvement of 50% in health and safety.
A sustainable showing
More specifically in the realm of sustainability, the company underscores its 'boots-to-boardroom' approach, in which diversity of expertise is emphasised in ways "that allows ERM to develop strategic and technical solutions that advance objectives on the ground or at the executive level."
Reichert spells out ERM's sustainability governance model, which consists of an executive committee working group (strategic decision making and materiality assessments); an executive and board of directors (review of materiality assessments, evaluation of targets and other sustainability-related targets); senior leaders and technical experts (functional leaders and subject matter experts), and sustainability network members (200+ regional, business unit and office-level volunteers, supported by a global sustainability team).
With this model in place, ERM was able help implement a number of measures that truly show its dedication to sustainability: over 100 gigawatts of newly installed renewable energy capacity, an 80% increase in project sales that help clients transition to a lower carbon economy, eight new acquisitions that strengthen capabilities across new energies, sustainability and digital as well there was a new, first-of-its kind ESG rating platform launched for private markets.