Green for go, with Transdev 'journey makers'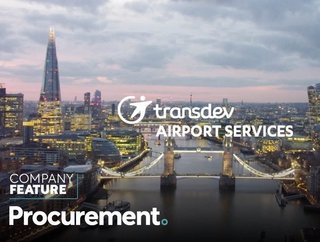 Rebecca Mupita, MD of Transdev Airport Services, says the future for the company will be green, and connected to local Heathrow communities
Rebecca Mupita is Managing Director of Transdev Airport Services and CCH Aviation Logistics, both of which are part of the Transdev Group, whose core function is delivering multimodal transportation services.
Mupita and her colleagues are based a stone's throw away from Heathrow Airport, and provide innovative, sustainable passenger transport and fleet maintenance solutions for the aviation sector.
"We deliver solutions that are aimed at providing clients and customers with complete transparency, so that they better understand their operational demands," she explains. "With this insight, we can identify and tailor the right solutions to support."
As well as managing and maintaining complex airport fleet and equipment, Mupita and her team provide scheduled and on-demand transportation services and manage airport bus and coach stations.
Tailoring its services and solutions is just part of the company's transformation journey, as it continues its recovery from a brutally tough pandemic.
"Covid hit Transdev very hard," says Mupita. "It decimated the aviation industry."
In the post-pandemic era Transdev is not just rebuilding, but is "rebuilding green", says Mupita.
"We knew we needed to make sure that our services and solutions are not just better, but also greener and cleaner. This is the main challenge that is facing us at the moment."
Driving the company's sustainability efforts is its bid to become a carbon neutral transport provider.
"Reducing emissions is at the heart of our sustainability measures," says Mupita. "We are currently planning to deploy a new electric fleet at Heathrow Airport, and through our new technologies we are also designing passenger services that reduce unnecessary transfers, while enhancing the passenger experience."
Looking to the future can be a perilous business, given the disruption, uncertainty and economic problems of recent years, but Mupita says that Transdev has a clear vision of where it is going.
"With the deployment of our new electric fleet we'll dramatically reduce our environmental impact on the community in this area. We are also striving to become fully gender diverse, providing flexible working opportunities to allow more people to access our industry."
And, she adds, the company will continue to extend its outreach initiatives, working with local schools, colleges, and universities, looking to find the next generation of 'journey makers'.
"We're increasing our apprenticeship schemes to develop young talent," says Mupita. "Typically, logistics isn't a career young people think about going into. But we are looking to change that."
At Transdev, says Mupita, "people are our most valued asset".
She adds: "Without them we wouldn't be the success that we are. We are all one team. We keep the team moving in the right direction by involving people in decision making. All our people understand their role as journey makers, and routinely go above and beyond to deliver excellent customer service. They take a personal pride in that."
Read the Heathrow digital report HERE.