Irizar's ieTram EV to be installed along London bus route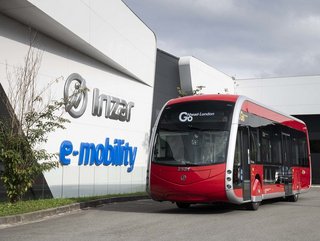 The zero-emission vehicles from the Spanish company will have a ten minute recharge time after the installation of pantograph technology at routes' ends
The streets of the UK capital will soon be traversed by the bus of the future after Transport for London (TfL) announced the rollout of 20 new electric buses which are expected to be in place along the 358 route (Crystal Palace to Orpington) by 2023.
The vehicles – known as the ieTram – were purchased by Go Ahead, the city's largest bus operator, from e-mobility manufacturer Irizar. As part of the deal, the Spanish company will also be installing the electric charging infrastructure.

The details of the new EV public transport technology
This technology uses an inverted pantograph system that connects to the roof of the bus. With this in place, the new vehicles will be capable of recharging in under ten minutes upon the completion of a route.
According to a release from Irizar: "The buses will be powered by state-of-the-art batteries… and will be charged between trips using two fast charging inverted pantograph systems to be installed at Crystal Palace and Orpington Bus Stations, allowing the buses to be charged in less than five minutes and enabling them to perform the required service effortlessly."
Thus far, pantograph technology has only been installed on one other bus route in the city (the 132, from North Greenwich to Bexleyheath).
The speed at which it allows recharging is a marked improvement on what TfL's fleet can typically do, as the vast majority of London's 850 electric buses must charge overnight in a garage.
For Irizar, the 12-metre-long buses also mark the company's first foray into right-hand-side driving.
London has been working hard to make its transportation networks more sustainable. As a part of its Bus Action Plan, this move marks the latest in TfL's efforts to have a zero-emission bus fleet by 2034. There is a hope, too, that with additional funding, this target can be brought forward to 2030.