Mondelez International pushes regenerative agriculture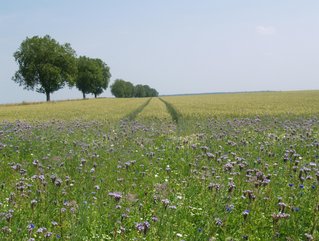 The US company is instituting a new measure, called Harmony Ambition 2030, to put its wheat production in Europe on the path of sustainability
Mondelez International, the major confectionery, food, beverage and snack company out of Chicago, has announced a sustainable wheat sourcing programme for its European arm. The programme, known as Harmony Ambition 2030, aims to grow wheat for its biscuits according to the principles of regenerative agriculture.
The move expands on the Harmony Regenerative Charter.
According to a statement, Harmony Ambition 2030 "aims to mitigate climate change, reverse biodiversity losses, support all Harmony farmers in transitioning to regenerative practices, and invest in research looking to demonstrate that more sustainable wheat is also better quality wheat."
Farmers, the environment and consumers
Among the targets of this initiative are the environment, farmers and consumers.
The programme will ask partners to do such things as diversify crop rotation by including legumes, which helps optimise fertiliser use (a main source of greenhouse gas emissions in wheat farming). Overall, this will improve wildlife diversity. The use of damaging pesticides will be discouraged, too.
A Harmony Academy will be created, which will train farmers both digitally and on the ground. "We will aim," the statement said, "to equip farmers with digital tools to help them record farming practices, calculate environmental impact KPIs and improve the efficiency of reporting."
Consumers, the programme hopes, will respond positively to this higher quality of wheat.
Regenerative agriculture is a new approach to farming that has gained traction with the onslaught of global warming. It emphasises conservation and rehabilitation while focusing on regenerating topsoil, increasing biodiversity, and buttressing biosequestration.
Mondelez International is a major multinational. Headquartered in the United States, it operates in 160 countries, can boast revenue of $26bn, and, in 2021, was 108 on the Fortune 500 list.