NatWest to cease funding oil and gas exploration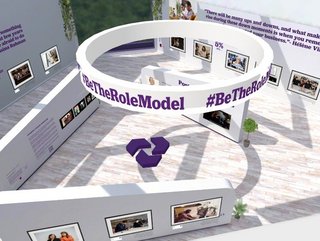 The UK bank, announcing the news ahead of a more thorough report to be released next week, can claim a number of other sustainably conscious initiatives
In anticipation of a wider climate plan to be unveiled shortly, British bank NatWest has announced that it will cease offering loans to new customers looking to fund oil and gas exploration as well as other activities to fund oil and gas exploration.
As far as continuing customers go, CEO Alison Rose said that such lending would be phased out: from the beginning of 2026, such finance will be off the table, and the bank will refuse to renew loans for upstream oil exploration.
According to Rose: "We want to ensure our capital is being usd to support a transition while continuing to reduce the financing of harmful emissions. I hope this sends a strong signal that we are serious about ending the most harmful activity while financing the transition."
NetWest's new climate plan is due to be released – alongside the bank's full year results – next week. It is to be among the first climate plans unveiled by a UK bank and will set forth plans to halve emissions for both projects and companies it finances by 2030.
The bank has a slew of sustainable commitments and milestones. Among these are £100bn of funding for climate initiatives between the first of July 2021 and the end of 2025. Then there is the phasing out of coal power, which is due to be completed by the beginning of 2030. The bank hopes to reduce its personal carbon footprint by 2025.
Climate in mind
Beyond the world of strict finance, the bank introduced a carbon tracking feature on its mobile app and acted as a partner for COP26, the UN Climate Change Conference of the Parties, which was held in Glasgow in 2021.
Not all UK banks can claim such a record in addressing climate change. Barclays, for instance, has encountered some flak. Recently, 27 investors (whose investments amount to £1.1bn) wrote a letter to it and four other European banks, imploring them to stop financing oil and gas exploration.
In response, the bank defended its record.