Smart cities: Today's vision, for a sustainable tomorrow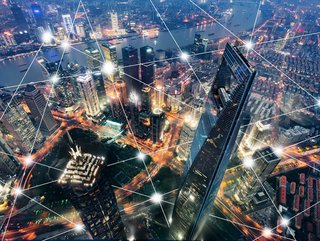 Smart cities
Smart cities reduce pollution, traffic and homelessness, to name a few. But how does tech play a vital role in achieving these future utopian metropolises?
Smart cities. A term we've all heard, but may not know a great deal about. By leveraging and recognising the role and opportunity of technology, smart cities can create a more prosperous, vibrant and resilient urban environment for all – boasting less traffic, better use of space, cleaner air and more efficient civic services, all of which increases the quality of life.
Although smart cities are hailed as the 'future', it's important to know that there are a number of intricate steps needed to get there. "The three factors that distinguish smart cities from traditional cities are: Collaboration, data and future focus," says Colin Tetreault, Senior Manager, Climate Change and Sustainability Services at EY.
"Not one organisation holds the key to smart cities; rather, it is a consortium of government, private sector, academic, NGOs and community grassroots efforts. These collaborations create opportunities, not only for established players but also for emerging sectors and city residents, too. This participatory approach empowers the public, policymakers and enterprises to make more informed, real-time decisions that drive innovation.
"Likewise, a smart city means coupling a data-driven approach with one of equity and empathy. To successfully develop a smart city, data itself is not enough. It is critical for leaders to think with the heart and act with the mind.
"Finally, Instead of reacting to the advancement of technology, smart cities need to anticipate and drive innovation forward. Focus on integrating technology into the existing operations of the city to create true value for all residents.
The first step to strengthening cities' sustainability programmes is to empower the private sector to partner with communities and governments on their innovation efforts. Climate change is undeniable and is already having a profound impact on people's lives. Today, the challenges confronting communities are significant and pronounced – to overcome these obstacles and maximise opportunities, city officials need to embrace a proactive, data-driven approach that smart cities require.
Technology: The key to the future
Smart cities have one overarching aim: To solve problems. The more problems a city platform can solve, the more likely it is to be adopted. To do so, smart and innovative cities incorporate various technologies, such as hybrid energy systems.
Hybrid energy systems facilitate the seamless flow of renewable energy production, storage and consumption across buildings, power grids and heat networks. Economic incentive schemes, such as tenant electricity models, enable users to be both energy consumers and producers.
Additionally, multimodal transport systems – powered by renewable energy – integrate public transport, electric vehicles, charging technologies and advanced booking, routing and information systems, while reducing the dependency on private cars.
"Technology helps us understand the movement of goods, ideas, people and services in a safe, effective, affordable and efficient way," Tetreault adds. "When we gain line of sight into emerging or present issues – quickly and more reliably – we can craft better interventions and solutions.
"The potential for technology to address homelessness is just one example. Technology can help provide dynamic insight into shelter availability in real-time, thereby informing city officials of resource needs. Data can also uncover gaps in social services to better, more quickly and more effectively serve a community's needs."
Tetreault continues to explain that it may help government agencies prioritise infrastructure projects, such as road repairs. It also presents opportunities to build resident-facing apps that can help connect residents with resources, including food or transportation. With solutions that inform residents of safety hazards, such as natural disasters, cities can help protect citizens and easily communicate updates on events and services.
Tracking progress and managing risk
To effectively measure and track a city's progress in becoming smarter and more sustainable, it's crucial that cities identify their ultimate objectives.
Cities must ensure they are actively working towards these goals and addressing the most relevant issues within their specific context, considering factors, such as geography, culture and local organisations.
Adopting a data-driven approach with empathy is also a key factor. Balancing compassionate leadership with informed decision-making and leveraging data, allows for the greatest impact. Prioritising key performance indicators (KPIs), such as health and wellness, which are universally applicable, helps gauge progress across all communities.
Open data portals and community-driven dashboards also serve as valuable tools for tracking, highlighting and informing stakeholders about progress. This provides support for both present and future goals.
This being said, a number of challenges will still emerge when trying to adopt a proactive data-driven approach. Among the challenges is the possibility of challenging existing norms and approaches to city governance, non-profit investment and work, as well as community inclinations on where to focus. "Taking a data-only approach can strip a community of its best and most valuable resource; the flavour and culture of the city that – when coupled with data and smart governance – creates a vibrant community for all," Tetreault explains.
"An additional consideration involves ensuring equitable access to what a smart city can offer. It is important to highlight that a smart city considers those who need to benefit from the increased 'intelligence' the most. The focus should be on empowering and developing residents who lack the means for favourable living conditions rather than focusing on providing disproportionate benefits to those with existing power and means."
Yet for Tetreault, the most significant risk lies in the failure to embrace a smart city approach sooner. "We need to move faster, together," he explains.
******
For more insights into Sustainability - check out the latest edition of Sustainability Magazine and be sure to follow us on LinkedIn & Twitter
Other magazines that may be of interest - EV Magazine | Energy Digital
Please also check out our upcoming event - Sustainability LIVE in London at the BDC on Sept 6/7th 2023
*******
BizClik is a global provider of B2B digital media platforms that cover 'Executive Communities' for CEO's, CFO's, CMO's, Sustainability Leaders, Procurement & Supply Chain Leaders, Technology & AI Leaders, Cyber Leaders, FinTech & InsurTech Leaders as well as covering industries such as Manufacturing, Mining, Energy, EV, Construction, Healthcare + Food & Drink.
BizClik, based in London, Dubai & New York offers services such as Content Creation, Advertising & Sponsorship Solutions, Webinars & Events.