Samsung's green technology, from appliances to smart cities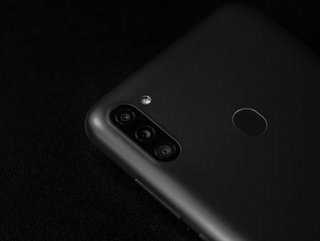 The the annual Consumer Technology Association trade show, the electronics mavens from South Korea shows the world what they've been up to recently
The annual CES event – the trade show brought to you by the Consumer Technology Association – bills itself as "the most influential tech association in the world." At this year's iteration, Samsung, the South Korean technology giant, has taken the opportunity to reveal what it has been up to over the past year as it evolves its SmartThings Energy offerings to suit a world driven by the need for sustainability and green transformation.
The Bespoke home appliances line has adopted built-in SmartThings Energy, allowing for a nuanced analysis of a given device's energy intake over a period of time. By integrating it across the spectrum, Samsung now has data from over 80 million devices, considerably reducing its carbon footprint.
Additionally, with a new AI mode in SmartThings Energy, the energy saved is on the increase: 15% more savings in refrigerators, 20% more in air conditioners, and 35% less consumption on washers.
SmartThings Energy also bills itself as the first mass-market avenue for the US' Environmental Protection Agency's Smart Home Energy Management Systems certification.
Building a smart city
Also on the announcement agenda: a smart city project – in development with Sterling Ranch and Siemens – in Littleton, Colorado. Eventually 30,000 people will live here, and they will all be using SmartThings Energy as their primary app for energy management.
Such an approach will allow for a hands-on approach for monitoring natural gas use. As well, homes will be outfitted with solar panels and household batteries to provide clean power.
Commenting on these moves towards a net-zero future, Moohyung Lee, the EVP and Head of the R&D Team of the Digital Appliances Business at Samsung Electronics, said the following: "The technologies we're unveiling at CES 2023 place sustainability at the core of the user experience. Our ambition is to become the most energy-efficient appliance brand globally, and our latest products and partnerships will help make sustainable living a reality for more people and more communities."