Sustainability LIVE London 2023: Meet the speakers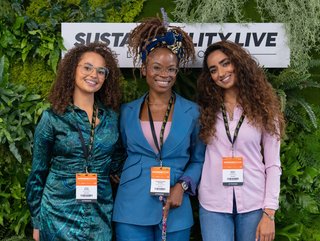 Sustainability LIVE London 2022
As Sustainability LIVE London is fast approaching, we're proud to introduce the first three speakers who will be taking centre stage
SUSTAINABILITY LIVE London is back at the Business Design Centre! Join us in September as we bring together the most influential figures from diverse industries to share groundbreaking ideas, and proven solutions and provide actionable insights that will help us drive a sustainable future.
The two-day conference will welcome more than 70 internationally acclaimed leaders within the global sustainability community along with solutions for the most imperative elements of sustainability. Whether it be the delivery of industry insights or topical debates, expect to deep dive into issues affecting our present and future.
At this unmissable event, we'll be hosting some of the world's best speakers who specialise in sustainability. That's why, we're pleased to introduce three speakers who will be taking centre stage on the 6th and 7th September, 2023.
Keynote: Peter Bragg, Sustainability & Government Affairs Director at Canon EMEA
Canon's Circular Economy Strategy
TIME: 10:30AM – 10:50AM
DATE: Thursday 7th September
LOCATION: Stage 2
Peter Bragg is Canon EMEA Sustainability & Government Affairs Director and is an internationally experienced senior sustainability and environmental leader. Throughout his career, Bragg has developed skills and capability in developing organisational strategies, driving transformational change and delivering successful business outcomes in sustainability and corporate social responsibility programmes across a range of sectors in the UK, Europe and Australia.
He previously worked as Director of Environment & Sustainability at Jacobs, a professional services firm. Prior to that, he held senior environment and sustainability roles, including at Sydney Trains, Eurostar and Network Rail.
Magali Anderson, Chief Sustainability & Innovation Officer at Holcim
Keynote – Holcim's Sustainability Strategy
TIME: 10:00AM – 10:20AM
DATE: Wednesday 6th September
LOCATION: Stage 1
The Sustainability Strategies Forum
TIME: 10:20AM – 11:05AM
DATE: Wednesday 6th September
LOCATION: Stage 1
Magali Anderson started working as a field engineer on offshore oil rigs in Nigeria, beginning a 27-year career in oil and gas. She spent the majority of her career with Schlumberger, holding operational line management positions including CEO, Angola; and Region Head, Europe. She has also held several functional roles, including Vice President, Marketing & Sales; Vice President, Shared Services Organisation for the Europe and Africa region; and Global Head of Maintenance.
Anderson joined Holcim as Group Head of Health & Safety in 2016, before becoming Chief Sustainability Officer in 2019. In 2021, the Group announced the expansion of Magali's role to Chief Sustainability and Innovation Officer, putting sustainability at the core of its innovation pipeline.
Professor Paolo Taticchi, Professor of Strategy and Sustainability & School Deputy Director at UCL School of Management
The Sustainability Strategies Forum
TIME: 10:20AM – 11:05AM
DATE: Wednesday 6th September
LOCATION: Stage 1
Paolo Taticchi is a Professor in Strategy and Sustainability & School Deputy Director (MBA, Global Engagement, Executive Education) at UCL School of Management.
Highly active in executive education, Paolo has trained thousands of managers and executives of Fortune Global 500 companies; and is a sought-after speaker regularly invited to give keynote talks at world-class academic, governmental and industry events.
Paolo's research on corporate sustainability and performance measurement
is internationally recognised. His latest books include Corporate Sustainability in Practice, published in January 2021, and Sustainable Transformation Strategy, published in June 2023.
Outside of the academy, Paolo has significant consultancy experience in the fields of strategy, education and sustainability. He has worked in this capacity for firms of various sizes, and in a range of different industries. Today, he advises (or serves on the advisory board) influential organisations and is one of the scientific advisors of the Ministry of Environment and Energy Security in Italy.
He has received numerous awards for the impact of his work. His projects, quotes and opinions have been featured over 350 times in international media outlets. In the last three years, Paolo was indicated by Italian's leading business daily Sole 24 Ore as the most influential Italian under the age of 40.
Stay tuned as we unveil more incredible speakers in due course!