Amazon Business: digital tools drive sustainable procurement
By Molly Dobson, Country Manager Amazon Business, UK and Ireland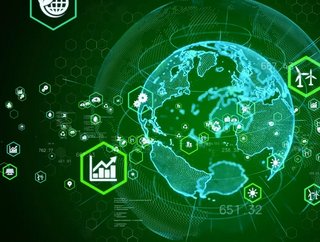 Molly Dobson, Country Manager at Amazon Businesses discussing the application of digital procurement and how it drives sustainable initiatives
To say the last couple of years have been unusual would be an understatement. Companies across the board have faced varied and extreme challenges in all aspects of business, and procurement has been no exception. 
The global pandemic presented organisations and CPOs with disrupted supply chains that made it difficult to get business-critical items, but also created urgent buying demands and a whole new way of working. Procurement leaders from all industries sought out process efficiencies to manage short-term needs and find sustainable buying solutions, and the answer lay in digitalising systems. These dynamic circumstances presented the right environment to accelerate adoption of digitalisation, and it's a shift that looks set to continue. 
Sustainable strategy
As businesses and organisations digitalise and gain more control over their purchasing, they are also able to focus their spending power to support organisation-wide goals, like becoming greener as a business. Earlier this year, Amazon Business surveyed 500 procurement leaders about their priorities, and found that for 39% of them, improving sustainability was top of their list.
Spanish energy company Acciona are one such company with high environmental goals, and they've highlighted procurement and the supply chain as one of the main enablers to becoming sustainable. 
They manage over 50,000 suppliers, and found it difficult to ensure that their high sustainability standards were being met by all their different partners. By turning to Amazon Business, they've been able to set parameters for purchasers that must be met by suppliers, like meeting internationally recognised environmental requirements. 
They now leverage Amazon's procurement function to find the best partners for reducing their carbon footprint, and for co-innovating with them to find more sustainable solutions.
These capabilities help procurement leaders make better data-driven decisions, reduce manual activities, and reinvest time and resources in deeper, more value-add initiatives for the organisation. 
As businesses of all sizes look to the future, being efficient, productive, and sustainable through innovations in digital procurement will be the main drivers for their success.
Increasing efficiency
Amazon Business conducted a study with Forrester in June 2020 with 268 European procurement decision-makers responsible for driving digital transformation in their organisations. The study found that online procurement solutions have enabled procurement teams to increase supply chain visibility, improve customer experience, streamline supplier management, and improve decision making throughout the procurement lifecycle. 
Global engineering firm AECOM has done particularly well in using digital transformation initiatives to drive efficiencies in their buying. They needed an auditable procurement system to simplify a purchasing process that previously involved 16 steps for every purchase. The procurement team wanted to find a system that could provide a consolidated buying experience, while also meeting their organisation's auditing and compliance needs. 
By embedding the Amazon Business online store, via their Punchout Catalogue and Coupa, AECOM were able to cut their purchasing time by over 70% and drive significant cost savings at the same time.
Intelligent technology
One of the most powerful elements of digital transformation is the use of intelligent technology. Intelligent technology is being employed to provide insights into purchasing behaviours, creating a leaner, more agile procurement function that then leads to increased efficiencies, and further time-savings. 
British multinational energy company, Centrica, is demonstrating the kind of benefits that intelligent procurement features can produce. The company had built up a lot of complexity and intermediaries in purchasing over the 200 years that it has been in business. 
With a reduction in team size of 60% in 2019, their CPO and procurement strategy team saw the need to create a more agile procurement function, and to simplify their processes by using technology solutions to create fast and frictionless buying experiences for their employees. 
Centrica embedded Amazon Business into their Ariba buying environment to create an end-to-end transaction model - increasing business agility by transforming their procurement function into one that is underpinned by digital solutions. 
Through their use of artificial intelligence and machine learning, they were able to aggregate low-value, high-volume spend into a single solution, while scoring other targets in the process. The implementation also scored other wins: against a set target of 65% of catalogued spend by PO volume, they hit 77%. There was also a massive 600% reduction in purchasing journey time for users.