American Express research shows rise in sustainable gifting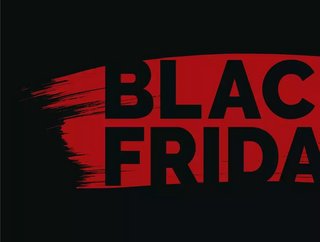 Black Friday boost: American Express research demonstrates rise in sustainable festive gifting as consumers spend more
A few years ago Black Friday witnessed some of the most embarrassing scenes in human history, as fully grown adults – desperate for a cut-price plasma television they didn't need – fought each other in the aisles of supermarkets. It was enough to make John Logie Baird turn in his grave – or 'turn over' at any rate.
Mercifully, things have started to change as we reconcile carnivorous consumerism with the catastrophic state of Planet Earth. These days we seem to be a bit more considerate and less likely to brawl over hair straighteners. 
Indeed, sustainable gifts are growing in popularity ahead of this festive season with consumers willing to spend significantly more in order to gift sustainably, according to new research from American Express. 
The price of love
62% of UK consumers will be making at least one sustainable choice when purchasing seasonal presents this year. Buying sustainably during the festive period is even more important among the UK's young adults – with over three quarters (77%) of 18-34 year-olds buying at least one sustainable gift.
The top sustainable gifting trends in the UK include buying from sustainable or ethical brands (25%) and buying from second-hand or vintage shops (18%). A third (33%) will be using recycled or recyclable wrapping paper (33%).
With consumers having access to a greater choice of sustainable products this year and events such as COP26 at the forefront of the news agenda, over a third (37%) of UK gift givers consider purchasing sustainable presents this year more important than ever.
The average UK consumer is expected to spend £77 on sustainable gifts this year. While Brits will on average purchase eight presents this season, five of these are expected to be sustainable. Over a third (37%) of Brits would be happy to spend more on an ethical or sustainable gift, with those consumers willing to spend on average 12% more.
Among those Brits who said it was more important to buy sustainably this year, over half (54%) said it is because they are more conscious of their actions. Other popular reasons were being more aware of the benefits of giving these gifts (38%), thinking that family or friends will appreciate them (30%), feeling a duty to gift in this way (30%) and feeling good about oneself when gifting sustainably (28%).
Top tips for sustainable gifts this festive season:
The choice is yours – There are now a huge range of sustainable gifts to be found on the high street, online or on social media to suit your taste and budget.
Shop locally, shop small! – It has been a tough 18 months for independent shops. This season is the perfect time to show some love to your local small business, in-person or online, who often have direct relationships with suppliers and know the provenance of their goods. Make this festive season extra special for your local retailers by shopping small.
Treat yourself with points and rewards – It's best to put your spend on a Card that earns cashback, rewards or points for your purchases. This means every purchase can count towards something else – a present to celebrate someone important in your life, or even a treat for yourself. You can also use your American Express Membership Rewards points to donate to more than 9,000 UK charities through JustGiving.