Diversity & Inclusion (D&I)
Balancing purpose and pay
By Vaughan Lindsay, CEO, ClimateCare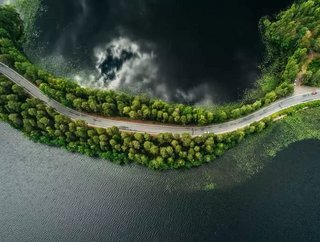 Climate change is a topic on everyone's lips. From Extinction Rebellion to Greta Thunberg to extreme weather disasters; you cannot turn on the televis...
Climate change is a topic on everyone's lips. From Extinction Rebellion to Greta Thunberg to extreme weather disasters; you cannot turn on the television or pick up a paper without seeing how crucial it is that we act now to address climate change. 
And it's not just in our personal lives either that we are seeing these messages or feeling the impact of climate change. In fact, we are seeing and feeling it daily in our professional lives in the workplace too. For instance, the Deloitte 2018 Millennial Survey showed that the issue of climate change tied with terrorism as the most significant concern for employees in the developed world. And there is a growing body of people who are calling for everyone – individuals, governments and businesses – to take full responsibility for their climate impact as we move towards a net zero world. 
We hear from companies on a daily basis who are interested in taking responsibility for their climate impact and reducing their carbon footprint. However, what may surprise many people is that this interest goes beyond corporate social responsibility and increasingly recognises that developing carbon neutral products and services makes good business sense. As Mark Carney, the Governor of the Bank of England recently said, "Firms that align their business models to the transition to a carbon-neutral world will be rewarded handsomely; those that fail to adapt will cease to exist." 
To be 'purpose-led' an organisation will need to stand for something it believes in. They will need to go beyond a singular focus on profit and will need to strive towards positively impacting society. However, being purpose-led as opposed to being purely profit-minded has been - and to an extent continues - to be a hard sell in the business world. 
Many in business have a trade-off mentality – if we make more profit we must trade off purpose, or if you demonstrate more purpose you will need to discount returns. However, this trade-off mentality is increasingly being challenged. Firms can balance both, and in doing so, they can achieve important business synergies – improved customer acquisition, better customer retention, improved staff engagement, lower costs, as well as identifying new opportunities that others may overlook. And it's those firms focusing on both profit and purpose, who will have the best opportunity to thrive in the future.  
There is a growing body of evidence that businesses who combine both profit and purpose, deliver better returns.  A 2018 study by Harvard Business Review put a dollar value against 'purpose'. They stated, "Based on established job satisfaction-to-productivity ratios, we estimate that highly meaningful work will generate an additional $9,078 per worker, per year." And they didn't stop at productivity either. They found, "translating that into bottom-line results, we estimate that enterprise companies save an average of $6.43 million in annual turnover-related costs for every 10,000 workers, when all employees feel their work is highly meaningful."
SEE ALSO:
Companies who do get this right, do so by ensuring alignment between their values and those held by their employees and customers. A Danone funded YouGov study found that a third of employees would actually consider leaving their job if a greater purpose was unclear, while slightly more than half would leave if their company's values and purpose didn't align with their own. This is what makes Deloitte's findings so important. 
There are plenty of examples of businesses who have achieved this combination of profit and environmental purpose. Bulb is a good example of a firm who is getting this balance right. The UK energy market has seen many new entrants. Last year at least seven energy suppliers failed, while one of them, Bulb, thrived. Bulb is now reaching more than a million customers. The firm's commitment to providing 'simpler, cheaper, greener' energy has resonated with both employees and customers alike. With 20 new employees starting every week, they rely on pairing pay packets with purpose to attract a high calibre of employees to their team. Their recent commitment to provide 100% carbon neutral gas as standard made them the largest green energy supplier in the UK, a significant accomplishment for a business that didn't exist five years ago. Employees and customers alike can be proud of their connection to Bulb (they refer to the Bulb community) because it champions the very issues which matter to them the most.
Similarly, Co-op insurance is making a stand in the insurance market and leading the way with its carbon offset programme, which has seen it offset a proportion of its motor and home insurance customers' carbon emissions, as standard.
Outside of our specific client base at ClimateCare, other global corporations like Innocent, Unilever, Patagonia, Adidas, and many more, are also making some significant statements too, impressing upon both their customers and their employees, the benefits of having a strong social purpose. 
This increased focus on 'good businesses' has led to the emergence of organisations like B Corporations that have been set up to help independently assess which organisation are true profit with purpose firms . Certified B Corporations are businesses that meet the highest standards of verified social and environmental performance, public transparency and legal accountability to balance profit and purpose. B Corps are accelerating a global cultural shift to redefine success in business and build a more inclusive and sustainable economy. At ClimateCare we are proud to be the highest-ranked B Corp in the UK and being awarded the Best for the World status as one of the top 10% of companies, globally. 
I feel optimistic about the role of business can have in addressing climate change, but I am more than aware that there is a long way to go and the clock is ticking. Ultimately, some of society's most challenging problems (such as climate change) cannot be solved just by Government or philanthropy alone. Rather we have to harness the power of businesses as a means to help drive change. Profit with Purpose businesses show change can be delivered in a way that is sustainable and at scale – it is this combination that will attract the trillions of dollars in the capital markets that we will need to tackle this global issue. However, profit with purpose business cannot do this alone and we will need support from Governments, policymakers, regulators, investors, and continued consumer demands to accelerate this change. It is my belief that we are now entering a new form of businesses, 'good businesses' that focuses both on being a good global corporation and a good corporate citizen. 
Those companies who act now and start to consider a social purpose alongside merely thinking about their profits will see real tangible business benefits beyond that of simply knowing they are doing the right thing for future generations. They can also feel reassured that a decision about profit and purpose no longer needs to be a trade-off between one of the other and rather that they can do both simultaneously. It's time to form a community of leaders to drive forward a global movement of people who use business as a force for good.
Vaughan Lindsay is CEO at ClimateCare