Cottoning on: Young COP26 heroes hang out fast fashion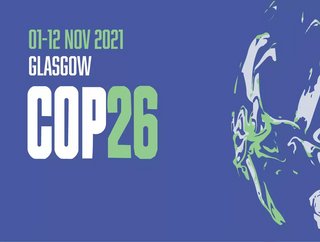 Glasgow Caledonian University event – Young people come together to challenge fast fashion on last day of COP26
More than 350 young people and students across Glasgow and the surrounding city region have come together with businesses, academics and policymakers on the last day of COP26 to help shape the future of the fashion industry.
The Sustainable Fashion Festival: Re-Clothing the Future Conference, held at Glasgow Caledonian University, gave young people the chance to understand how sustainable models are fighting back against fast fashion and its impact on the climate emergency.
Delivered by My Climate Path – a COP26 Education legacy project created by Developing the Young Workforce (DYW) Glasgow, with DYW Lanarkshire & East Dunbartonshire and DYW West – the event combined two key drivers; creating jobs of the future for young people, with a focus on sustainable and circular practices.
Hosted by award-winning Scottish stand-up comedienne Anna Devitt, the conference allowed young people to make connections for future action, highlighting the career opportunities within the fashion and manufacturing industries as they pivot to more sustainable and circular models.
Attendees from schools across Glasgow, Lanarkshire, Dunbartonshire and Renfrewshire were treated to a sustainable fashion clothing showcase by students from Glasgow Caledonian University and a live clothing repair workshop with 'Repair What You Wear' and winner of the 2021 Great British Sewing Bee, Serena Baker.
In addition, there was a live performance on the impact of fast fashion by Comedy & Confidence and a clothing swap shop with SHRUB Coop. To represent the 'reuse' option, Marie Curie provided clothes from its charity shops to include in the sustainable fashion showcase.
Circle of life
Young people had the chance to network with Scotland's sustainable fashion businesses and hear from keynote speaker Lynn Wilson – founder of Circular Economy Wardrobe. Meanwhile, Minister for Children and Young People, Clare Haughey, and Minister for Higher Education and Further Education, Jamie Hepburn, were also in attendance.
Attendee Siobhan Duff, aged 22, reflected: "The Festival has been fantastic and I've learned a lot about the impact that my choices in buying and wearing clothing has on the environment. It is really important that we begin to think more about what we are doing with old clothes when we no longer need them and there are some amazing things you can do to upgrade or recycle the materials."
Alison McRae, Senior Director at Glasgow Chamber of Commerce, which hosts DYW Glasgow, said: "The Sustainable Fashion Festival encapsulates a combined effort for achieving a circular and net zero economy with the focus on creating the jobs of the future and a lasting legacy for our young people.
"Not only are we trying to inspire and educate young people about their own use of clothing, we hope to encourage those with a passion for fashion to consider a career within the sector as we link them up with the business and the academic organisations which can help them get there."
"As we look to the future, it is crucial that we all make an effort to adapt the ways in which we buy, wear and dispose of clothing, and it is our hope that the Festival will encourage our future leaders to help shape what the sector looks like for the years ahead," she added.
Jamie Hepburn enthused:" My Climate Path, organised and delivered through our Developing the Young Workforce Programme, aims to give young people an insight into the world of work and how they can make a difference to the climate as they consider their future career. I hope the young people watching the fashion show have been inspired by the opportunities that sustainable fashion offers both in terms of careers and in making a real difference in the fight against climate change."
Event partners included ACS Clothing, ApparelXchange, Circular Glasgow, City of Glasgow College, Comedy & Confidence, Developing the Young Workforce (DYW) Glasgow, DYW Lanarkshire & East Dunbartonshire, DYW West, Glasgow Caledonian University, HireStreet, Marie Curie, Repair What You Wear, SHRUB Coop, University of Glasgow and Zero Waste Scotland.