Delphix increases corporate commitment to sustainability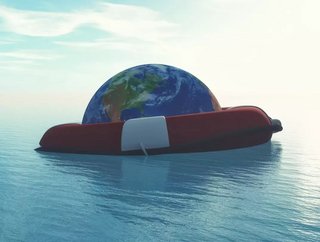 New environmental sustainability commitments from computer software company Delphix - in addition to diversity and inclusion ambitions
Delphix, the industry leading data company for DevOps, has announced that it will increase its corporate commitment to environmental sustainability through building on its existing sustainability strategy. 
Delphix is headquartered in California, USA, and has a revenue of US$100m. 
ESG at Delphix
Delphix has a strong Diversity, Equity, and Inclusion (DE&I) Council with several Employee Resource Groups (ERG) catering to specific interest groups. 
Since 2015, these ERGs have led company-wide programs to celebrate diversity, including International Women's Day, Juneteenth, Pride, Asia-Pacific heritage month, etc.
The DE&I Council has also held educational talks and workshops that:
Challenge gender stereotypes

Empower immigrants and those with disabilities

Reduce unconscious bias in the workplace. 
The company held an inclusive language hackathon last year on Juneteenth to replace words in code that reinforce stereotypes or racial bias.
Now, Delphix is turning its attention to the climate. 
Delphix to hit its environmental targets and diversity and inclusion ambitions
The Delphix platform helps customers to reduce their data footprint and carbon impact through enterprise applications. 
Environmental sustainability is a core value to the company, but the company wants to do more.
"Climate change is a preventable crisis", said Jedidiah Yueh, Founder and CEO at Delphix. "We can do more to take care of our planet. We are building a sustainability strategy that includes creating a Sustainability Board, appointing a Director of Sustainability, measuring our company and platform impact, and collaborating with our customers to achieve common environmental goals."
Delphix also has a history of giving, including matching employee charitable donations to non-profits. Employees have contributed to a range of issues such as education, women's empowerment, and crisis management.
"In this interconnected world, environmental sustainability is a natural extension of our DE&I and social giving work", said Katherine Mori, VP Engineering & Chair, Diversity, Equity and Inclusion at Delphix. "I have witnessed first-hand the passion and dedication my colleagues have towards this work and have no doubt that together, we can make a difference."