Dr Emma Keller on the rise of sustainability at Nestlé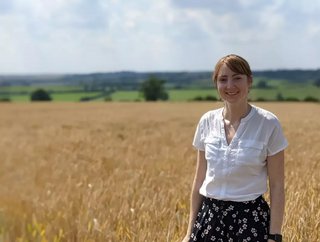 Dr Emma Keller – Nestlé UK & Ireland's Head of Sustainability – explains how climate change is transforming the company's perspective and wider ecosystem
As the world's largest food and beverage manufacturer, we have an important role to play in helping to feed a growing global population with nutritious and delicious food to enhance their quality of life, while at the same time ensuring we have a positive impact on people and the planet.
  
Leading climate scientists have warned that urgent action is needed over the next decade if we are to limit global warming to a maximum of 1.5°C and stay within a safe operating space. Even half a degree beyond this will significantly increase the risks of drought, floods, extreme heat and poverty for hundreds of millions of people. Therefore, taking action on climate change can't wait and neither can we. 
That's why Nestlé has made a commitment to reach net zero emissions across the whole of our operations by 2050, and to half our emissions by 2030. To achieve this will require radical action across our whole value chain, from switching to renewable energy in our factories and offices, to looking for new innovative packaging solutions for our products, while also working with our suppliers and farmers on future-proofing our food system. 
Agriculture shift
A sustainable food system is one that uses regenerative agriculture to enhance the health of our soils, water cycles and biodiversity, all of which can help in tackling climate change. It's a system that enhances the lives of its farmers and suppliers, and the communities they live in, upholding a positive 'nature and people' approach, which unlocks the power of food to enhance the quality of life for everyone; today and for generations to come.
  
As almost two-thirds of Nestlé's footprint lies upstream in our agricultural supply chain, we're focused on investing and collaborating with suppliers to transition to more regenerative agriculture practices as part of our ambition to advance regenerative food systems at scale.
 
Nature-based solutions are fundamental to this type of farming and – by supporting our farmers to implement these practices on their farms – we can produce food in a way that works in harmony with nature and not against it. In other words, we want to shift food production from being part of the climate change problem to part of the solution. 
Not only can it shift from a net source of emissions to a net sink, but it can also play a role in enhancing biodiversity, replenishing water supplies and regenerating the landscapes on which we rely, feed from and enjoy. We're taking bold action, backed up with a significant global investment of 3.2b CHF over the next five years, but we know we can't do it alone. We'll need to work with our suppliers, farmers, peers, customers and with governments, NGOs and academics if we are to win the fight against climate change.