Diversity & Inclusion (D&I)
Europe's Carbon Border Adjustment Mechanism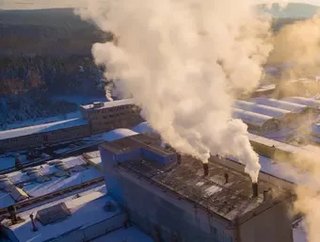 Europe's Carbon Border Adjustment Mechanism will battle not just climate change, but greenwashing lies and under-table trade
Through individual environmental actions and bigger business plans, Europe is heading towards carbon-neutrality and it could be the first continent to get there. The Carbon Border Adjustment Mechanism is designed to monitor carbon leakage, a form of greenwashing, where European companies could move activities which cause pollution outside of pollution-restrictive rules. The biggest threat being that global emissions would not be reduced at all, simply moved around.  
Carbon leakage is a worldwide threat 
The formidable Ursula von der Leyen, President of the European Commission, told a TED audience in 2020: 
"Fighting climate change has become the greatest responsibility of our times," she said. "This is why in Europe, we have set our objective: to become the first carbon-neutral continent by 2050."
However, due to Europe's darker colonial history, this statement led to others questioning whether Europe would engage in carbon leakage. Europe could reach the target of becoming totally carbon-neutral by 2050, by businesses shifting activities which cause the heaviest fossil-fuel emissions to developing nations in under-table trade and to the possible secondary benefit of cheaper production. 
However, The Carbon Border Adjustment Mechanism is prepared for this.
"We think that our approach should be both gradual and economically efficient to allow for a careful impact evaluation and a measured response to prevent carbon leakage, where it is most likely to occur," said Guibourgé-Czetwertyński said at a Business and Science conference in Poland.
International bodies working together to bring their carbon emissions under control
Following his inauguration, President Biden resigned the Paris Climate Agreement and later declared: "America is back". The USA accounts for 15% of the world's carbon emissions and the current government plans to reach net-zero by 2050.
But Biden delivered a heavy truth to Congress, that the rest of the planet accounts for 85%. "If we do everything perfectly, it's not going to matter," said President Biden.
Despite including the only carbon-negative country in the world, the landlocked Bhutan, Asia is expected to use more fossil fuels over the next year to catch up on time lost due to the various lockdown measures.
The International Energy Agency (IEA) claimed in its yearly Global Energy Review, that despite a decline in fossil fuel emissions over the pandemic, CO2 emissions are due to rise 5% by the end of 2021.
Whether it is the USA or Europe to reach carbon-neutrality first, these green goals will mean nothing if pollution is happening elsewhere on the planet - through carbon leakage or individual actions.
As with the pandemic, the entire world needs to work together - to reduce fossil fuel emissions, transfer to renewable energy and to ensure a safer climate for the next generation.