Diversity & Inclusion (D&I)
Experian's 2021 Disability Equality Index top score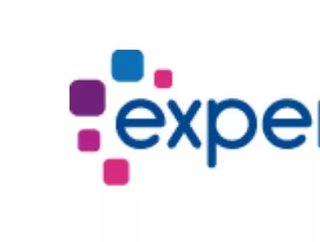 Experian recognised as a "Best Place to Work for Disability Inclusion"
The American Association of People with Disabilities (AAPD) and Disability has awarded Experian North America the title "Best Place to Work for Disability Inclusion" of 2021.
The association is the nation's largest disability rights organisation, which works to advance the inclusion of people with disabilities. 
Experian is a global information services company, which assists customers in their data management. With 17,800 employees operating across 44 countries, Experian is listed on the London Stock Exchange and is a constituent of the FTSE 100 Index. Headquartered in California, USA, the company has a revenue of $5b. 
Experian's ongoing commitment to disability inclusion
People with disabilities represent over one billion people across the world, crossing the lines of age, ethnicity, gender, gender identity, race, sexual orientation, socioeconomic status and religion. 
Experian North America earned a score of 90 out of 100 on the Disability Equality Index® (DEI), which is considered the world's most comprehensive benchmarking tool to measure disability workplace inclusion.
The company has been applauded previously for its attitude to diversity and inclusion:
More inclusion to be done for those with disabilities in the world, says Experian 
Staff at Experian are thrilled with the result, but understand that their inclusion journey is not over. 
"I am thrilled Experian is being recognised for our ongoing efforts to improve disability inclusion for employees, in our technology and how we support our clients", said Wil Lewis, Experian North America's chief diversity, equity and inclusion officer. "We realise there is much more work for us to do, and to be done in the world, and we're committed to continuing our focus on inclusion and belonging for all," 
"We are so pleased to partner with 319 companies this year on the Disability Equality Index", said Jill Houghton, Disability:IN's President and Chief Executive Officer. "Part of corporate commitment to disability inclusion is recognising your stance and using it as an 'aha moment' to drive the business investments needed to scale change. Inclusion and accessibility cuts across the enterprise, from cultural representation in the workforce, to technology acceleration, to incorporating supply chain diversity. These are tangible opportunities that leading companies can leverage to create sustainable impact for their business and brand."