Go Up & Forest Green Rovers partner for sustainable growth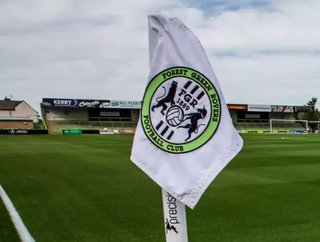 Forest Green Rovers F.C. announces unique purpose-driven partnership with Go Up, a search and digital marketing agency
Forest Green Rovers F.C. has teamed up with leading search and digital marketing agency, Go Up for a new green partnership. 
As the club's 'Official Training Ground Partner', Go Up will benefit from hospitality and advertising as part of the commercial rights package. 
However, above all else, this is a partnership of shared values that will help shape the future direction of the agency. Go Up pledges an even stronger commitment to green business growth and sustainable development off the back of this unique, purpose-driven sponsorship.
Forest Green Rovers F.C. are headquartered in Gloucestershire and Go Up is headquartered in London.
Development in the environment and digital skills
Forest Green Rovers is widely recognised as the world's greenest football club thanks to the numerous changes already made by chairman Dale Vince OBE. These include:
Introducing the very first organic football pitch

Creating football shirts made from recycled plastic and ground coffee

A commitment to veganism within the club. 
The team's latest partnership will be the catalyst for Go Up's two new business manifestos — a Green Manifesto and a Happiness Manifesto. These feature initiatives regarding sustainability and wellbeing that have been designed to inspire new values and behaviours perfectly aligned with those of Forest Green Rovers. Go Up vows to make positive impacts that support the club's sustainable mission and reinforce their commitment to ethical business practice and diversity.
In addition to this, Go Up will be offering digital marketing and SEO expertise to the Forest Green Rovers community and fans who are keen to develop digital skills for the future. According to the Learning and Work Institute, less than 50% of British employers believe young people are leaving full-time education with adequate digital skills. 
As part of the agency's new green roadmap, the company intends to add a roster of new global green and social impact clients.
Go Up and Forest Green Rovers are developing a sustainable direction for the future
The 12-month Go Up x Forest Green partnership commences from August 2021.
"It's been an incredible 10 years, but we are even more excited about developing Go Up in a new purposeful direction for the next decade, including our mission for B corp certification", said Ed Coram James, Go Up's CEO. "Our partnership with Forest Green Rovers will not only inspire our behaviour, but also provides a significant ignition point for us to commence a clear strategy for good, green, sustainable business impact."
"This partnership has all the credentials we look for at FGR – Go Up are on a sustainability journey as a business, are fun to work with, and bring lots of energy", said Henry Staelens, CEO at Forest Green Rovers. "Couple that with the fact their name is perfect for our training facility, and it's great to have them on board!"