Diversity & Inclusion (D&I)
Harry and Meghan partner with P&G to push for inclusivity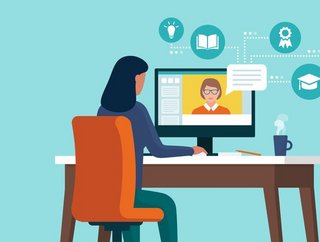 The Duke and Duchess of Sussex have partnered with Procter and Gamble in a campaign to promote inclusivity, equality and resilience
The Archewell Foundation, run by The Duke and Duchess of Sussex, have announced a partnership with Procter & Gamble - 30 years after 12-year-old Meghan Markle wrote to P&G to complain about the sexist language used in their adverts. 
The partnership will involve inclusivity, equality and resilience in an effort to: "Build more compassionate communities".
 
What will the Archewell and P&G partnership focus on?
P&G and Archewell recently worked together to support the Global Citizen's VAX LIVE: The Concert to Reunite the World, with the aim of increasing public trust in vaccines. 
The P&G and Archewell partnership will focus on:
Gender equality

Inclusive online spaces

Resilience and impact through sport
P&G: fighting for equality
A household brand, P&G products include Head and Shoulders, Pampers and Fairy. Founded in 1837, Ohio, USA the company has a revenue of $66bn. 
In 1991, P&G's television advert for Ivory Clear included the line: "Women are fighting greasy pots and pans". Markle watched the advert as part of a Social Studies lesson.
"The boys in my class started saying 'Yeah, that's where women belong, in the kitchen', Markle later recalled to Nick News. "They knew it hurt my feelings. It makes me feel like they're going to grow up thinking women are less than them." 
Markle wrote to the president of P&G, asking the company to change the line to 'People are fighting greasy pots and pans' and three months later, they did. 
 
Archewell calls for compassion online, while P&G support COVID-19 relief efforts 
The non-profit Archewell Foundation was created in 2020 by The Duke and Duchess of Sussex. 
"Our core purpose is to uplift and unite communities—local and global, online and offline—one act of compassion at a time. We believe that compassion is the defining cultural force of the 21st century", the couple said.  
P&G has worked alongside the Red Cross and Red Crescent in the fight against COVID-19, including a donation of £100,000 to the British Red Cross. 
P&G's donation will help the British Red Cross to support vulnerable people impacted by Covid-19 across the UK, from providing physical and emotional support, to delivering medicine.