Ikea & BT lead businesses on IPCC's climate science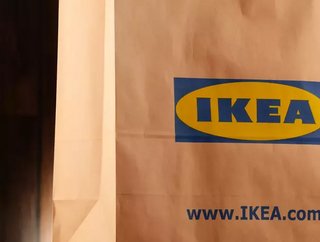 The world has been shaken by the recent bushfires and floods. Businesses are moving quickly to show their sustainability credentials
"Climate change is a problem that is here now - nobody's safe", says Inger Andersen, executive director of the United Nations Environment Programme. "It's getting worse faster. We must treat climate change as an immediate threat."
Over the past few years, extreme environmental events, such as floods and wildfires, have been increasing in frequency and intensity. This has been attributed to the use of fossil fuels and other unsustainable behaviors, like animal agriculture.  
Environmental scientists have set a target to limit global warming to no more than 1.5 degrees Celsius above preindustrial levels. 'Preindustrial levels' refer to the period between 1850-1900, when the world was not using fossil fuels habitually. 
If this target is not reached, it's feared that the world will pass global warming of over 1.5 degrees Celsius, which will lead to an acceleration of the melting polar ice caps and cause irreparable floods and desolate coastal communities. Plus a hotter world is more suitable for wildfires. 
Businesses are now rushing to show their environmental credentials, to assure climate conscious consumers that they are doing their bit to protect the planet. 
However, in discussion with Vogue, teenage climate activist Greta Thunberg recently warned of the dangers of companies greenwashing. This is a covert practice where businesses claim to be sustainable, but are still behaving in a non-viable way. 
Businesses such as Ikea and BT are already doing their bit
As previously reported in Sustainability, businesses such as Ikea and BT are both raging ahead of their contemporaries in following the climate science, decarbonising and becoming more sustainable:
In 2020, the British telecommunications company,

BT

, announced that through the sale of products and services which contribute to carbon savings, it had generated £5.5bn/US$6.99bn.

Ikea's Sustainability Report FY18, reveals that

60%

of the company's product range is based on renewable materials, whilst

10%

used recycled materials. IKEA aims to use

100%

renewable and recycled materials by 2030.

As recently reported in

Food Digital

, meat producer JBS was so shocked at the extreme weather experienced across the world over the past few months, it joined the

Race to Zero

. This is a worldwide campaign to rally support from businesses for a zero carbon recovery to prevent future threats and encourage sustainable growth.
Businesses must change to prevent extreme weather events
According to the IPCC, devastating environmental events have been increasing across the world since the 1950's, impacting humanity at every level of development, every culture and region.
Heatwaves now occur 5x more frequently than those recorded 1850 - 1900

Droughts are also now 70% more frequent
The transformation from BT, Ikea and JBS is not enough. All businesses from fashion to food, transport to leisure, must put in place sustainable targets to support their local environment, the climate and their employees.