Diversity & Inclusion (D&I)
McKinsey launch new Sustainability Academy for clients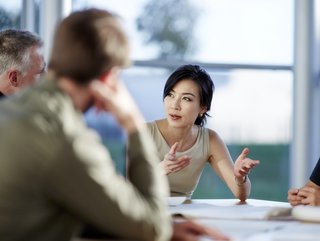 As reskilling workers becomes increasingly important to help businesses on their net zero journey, McKinsey has launched the Sustainability Academy
McKinsey has launched a new Sustainability Academy, in order to help its clients reach their sustainability and broader ESG goals.
The programme was designed by consultants from McKinsey Sustainability and learning experts from McKinsey Academy. According to the company, the capability-building programme will help organisations better equip their talent for the net zero transition.
"Making our economic system more sustainable and more inclusive is an imperative that is felt by all types of stakeholders, from governments and regulators, to clients, suppliers, and end consumers. Private organisations have a central role to play to decarbonise our economy, but to do so they must build skills and capabilities that today they do not have. McKinsey's Sustainability Academy was created exactly to do that: help companies accelerate change by supporting them in building new knowledge for their employees," said partner Pietro Sorrentino, who helps lead Sustainability Academy.
Making sure clients are ready for climate transitions
The Academy has launched two foundational programmes. First is the Executive Masterclass, which kickstarts transformations by aligning senior executives with the mindsets and skills required to deliver their sustainability agendas.
The other is the Sustainability Transformation Essentials, which helps clients develop enterprise-wide awareness of core sustainability concepts, including the climate transition, solving the net-zero equation, and capturing new business opportunities.
Earlier this year, McKinsey partnered with Microsoft to help organisations with a scalable technology solution to help in the fight against climate change.
The integrated solution combines sustainability data intelligence from Microsoft Sustainability Manager with decarbonisation planning and an execution engine using McKinsey Sustainability's Catalyst Zero. According to the two companies, this technological collaboration will enhance companies' sustainability transformations by integrating their data from activities that produce emissions with initiatives to abate them.