Diversity & Inclusion (D&I)
Meet Albert Kahlow, Airswift's Head of Sustainability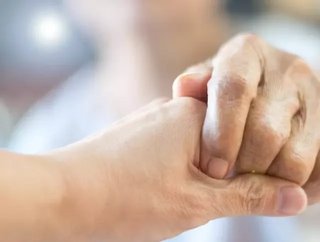 Airswift's Head of Sustainability talks Earth Day 2021, the challenges of his role and learning from new cultures
Albert Kahlow has worked in Duabi, Kazakhstan and The Netherlands with Airswift, a workforce solutions provider for energy, process and infrastructure industries. As Head of Sustainability, he's learned a lot from each spot he's landed in and some more this year through working from home. 
Hi Albert! Being Head of Sustainability must have some high emotions - excitement, frustration and fear - how do you deal with this?
"Depends what day you catch me on! In the early stages it felt a little like swimming against the tide. People don't know how to get started or think: Is there a danger in even starting? Starting now is better than not at all. My feeling is enthusiasm! There's a long way to go, but we are going in the right direction now."
You say you encourage continuous learning, why is this?
"We work in an industry that's constantly evolving and embracing change, so it's necessary. Plus, I enjoy the challenge of continuous learning."
What has working internationally taught you?
"Lots really - it's been amazing! I really appreciate and enjoy learning about the places where I have been, where you get to sample diverse things, celebrate the differences and learn new things."
Not this year though! How does working from home suit you?
"I have the balance. Our office is not open, but we have been able to go in, in small numbers. I work two days a week in the office. It's been amazing how quick people have adapted to working from home and interacting with our clients and contacts. I am pleased to say that it has not slowed our business down. We did not have to make cuts or anything, but we miss office banter and speaking to people. A lot of businesses have gotten comfortable with teams working from home. As soon as it is safe, we will go back with a balanced approach."
Through the pandemic, what are you doing to support your employees?
"Everybody has had different challenges. We have included support and counselling services for our staff and our contacts. Should they need it, they will have help with specialists. It was very well received by everybody. We have also had cook-alongs with everybody in their kitchen and quizzes! People sharing drinks recipes too, from across the world! These were really positive, fun events. We have done a good job on that, despite the challenges."
As Head of Sustainability, what does Earth Day mean to you?
"It's about moving forward and taking steps in a sustainable direction. It's an opportunity for us to make that really clear to as many people as we can. To raise awareness and move forward."
How is Airswift helping to educate, promote and empower staff to really make an environmental difference?
"We have started a scheme to help our employees buy bicycles, so they can cycle to work. We are planning to redesign our buildings to be more environmentally friendly. Importantly, this is coming from the top-down."
Is Earth Day useful, or is it just a PR opportunity?
"I feel it's a very valuable thing, having been involved in our Earth Day. But for places where it is not promoted top-down, it's different."
What was the main takeaway from Earth Day 2021?
"That there are a growing number of people who take this seriously. Small actions let us get going!"
Head of Sustainability at Airswift, Albert Kahlow.