Net zero confidence: GHD study says young want more action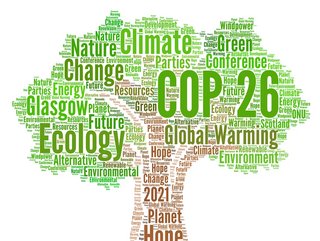 COP26: GHD 'young professionals survey' reveals 84% believe government and business must do more to prioritise low-carbon energy solutions 
In a survey carried out among its employees – aged 35 and under, or with less than 10 years' professional experience – professional services company GHD found that 84% do not believe governments and businesses are doing enough to prioritise low-carbon energy solutions. 
The survey was conducted in the lead-up to COP26 in order to gather the views of young professionals – helping to engineer, design and shape tomorrow's decarbonisation and climate change adaptation solutions. GHD polled employees across Europe, North America, South America and Asia-Pacific who work in a wide range of business areas, including building engineering, civil engineering, environment, future energy, natural resources, transport, urban planning & land development and water. 
Notable stats from the survey: 
69% 

said collaboration between governments and businesses is ineffective.

65% 

rated the speed of community adaptation to climate change as slow.

69% 

of respondents rated the speed of the current clean energy transition as slow.

47% 

said green renewable energy should be the highest priority, ahead of future clean fuels such as hydrogen and carbon capture and storage (CCUS). 

80% 

expect the current energy shortages to have at least some impact on longer term energy transition goals. 
Evidently, the survey underscores the urgent need to instigate a cultural shift; rapidly reducing carbon emissions and adapting to conditions which prevent further damage.
When asked what new technology, innovation or solution has inspired respondents for a sustainable future, the key themes to emerge were renewable energy (particularly solar), energy storage and hydrogen. 
Tej Gidda, Global Leader – Future Energy at GHD, reflected: "It's absolutely crucial that we make the next decade count to rapidly decarbonise our energy systems, and the findings of this survey suggest that more still needs to be done. GHD's young professionals and future leaders strongly believe that collaboration is the one key ingredient needed to fulfil our global targets, and we hope to see this achieved at COP26. Without dramatic action, we face a major tipping point with potentially devastating effects. 
"Renewable and storage technologies to achieve this clean energy scenario exist – but enabling international policy and frameworks must be put in place to accelerate economically viable business cases for industry and the private sector to better participate in the green economy. Both businesses and governments need to attract investment and engage communities in their early and active transition agenda, painting a picture of what a renewable future looks like and how to get there."