NewMotion installs 250,000 EV charge points across Europe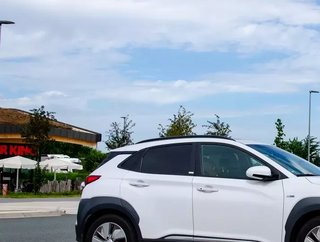 NewMotion's public charging network offers EV drivers over 250,000 charge points, making 'longest European EV road trip' possible - from Finland to Italy
EV charging solutions provider and Shell group company NewMotion has announced new roaming partnerships, with European roaming partners BeCharge, Wenea, Spirii and Mobi.E.
Electric vehicle charge cards power Europe onwards
These critical partnerships contribute to over 50,000 charging connections that have been added to the public charging network across the continent within seven months, allowing NewMotion to now offer access to over 250,000 charge points within its network. 
This will allow EV drivers to use only the NewMotion or Shell Recharge charge card and app, to travel the entire 5,000+ kilometres from North to South Europe in one go.
The recharge cards offer EV drivers:
Access to over 200,000 public charge points in Europe

Online insight into charging costs 

The ability to pay charging costs by credit or debit card.
Today, the majority of drivers still use multiple charge cards when driving on-the-go. 59% of EV-drivers have two or more charge cards. 
With its increased number of roaming partnerships, the NewMotion network now offers access to public charge points from Nuorgam in the Northern tip of Finland, to Modica, on the island of Sicily in southern Italy. 
This 5,000+ kilometre journey can now be completed with an EV and just one NewMotion or Shell Recharge card, providing easy access to plenty of charge points en-route.
Europe's electric vehicle ambitions elevated with the Green Deal
As part of the recently adopted package on climate proposals, the European Union has set targets for member states in the 'Green Deal' to provide access to a public charge point every 60 kilometres by 2030. 
As Europe strives to reach this goal, more and more people will be switching to driving electric, with EV adoption in the UK currently set at 13.5%. 
"Connecting even more partners into the NewMotion network is a big step forward for drivers all over Europe", said Melanie Lane, CEO of NewMotion. "The ease of access has simplified the journey of driving to Europe's southern regions such as Italy and Portugal from anywhere in Europe. We are confident that with our new partnerships, in both new and existing countries, that we're offering EV drivers easy access to charging infrastructure when on the roads."
However, infrastructure problems persist:
33.3% of EV drivers are unable to install a charge point in their home

15% have no access to EV charging at their workplace