Diversity & Inclusion (D&I)
One Million Black Women Initiative at Goldman Sacks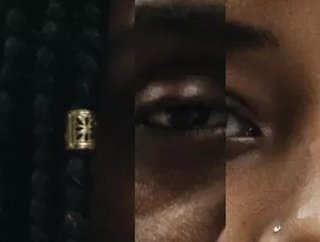 Financial institution Goldman Sacks has committed to support the One Million Black Women Initiative
The Goldman Sachs Group has announced an initial foundational grant, capital investments and philanthropic grants for the One Million Black Women initiative, which has committed more than $10 billion to advance racial equity and economic opportunity by investing in Black women.
The One Million Black Women Initiative
The Goldman Sachs Group, Inc. is a leading global financial institution which works across investment banking, securities, investment management and consumer banking to a client base including corporations, financial institutions, governments and individuals. Founded in 1869, the firm is headquartered in New York.
In partnership with Black-women-led organizations, financial institutions and other partners, Goldman Sachs has committed $10 billion in direct investment capital and $100 million in philanthropic capital over the next decade to address the dual disproportionate gender and racial biases that Black women have faced for generations, which have only been exacerbated by the pandemic. 
The initiative, One Million Black Women, is named for and guided by the goal of impacting the lives of at least one million Black women by 2030.
The possibilities are infinite
The One Million Black Women Advisory Council consists of 17 Black business and community leaders, who will provide strategic guidance on the impact of the investments and grants. 
"In addition to access to capital, we have to provide Black women with a safe space to learn and grow", said entrepreneur Ayesha Curry, a member of the One Million Black Women Advisory Council. "This is why I am so proud to be a member of the Advisory Council. I look forward to sharing the lessons that I've learned as an entrepreneur; as well as growing and evolving with the women in this community."
"The more we tell the stories, the more we measure the results so that others can learn from it, and to hold up those best practices for everyone to see, I think the possibilities for One Million Black Women are infinite," said Valerie Jarrett, former Senior Advisor to President Obama and One Million Black Women Advisory Council member.
Investment capital and philanthropic grants will be provided to the following organizations:
Birth Center Equity (National) will receive a grant to support Black women led community birth centers in providing access to new resources that ensures Black women's collective vitality, sustainability, and growth.

Women's Fund of Central Ohio (Columbus, Ohio) will receive a grant to fund the Enduring Progress Initiative to fill the systemic funding gap faced by non-profits led by women of color.