Diversity & Inclusion (D&I)
PwC's diversity & inclusion survey shows room for growth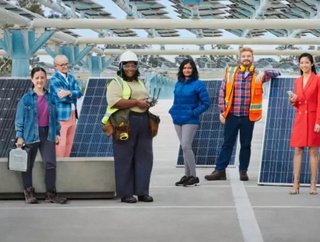 Accounting company PwC has released the results of a new survey, showing how diversity and inclusion programmes have been received by employees
Accounting company PwC has released the results of a recent survey on diversity & inclusion (D&I), which examined the impact of D&I organisational programmes across a range of businesses. 
PwC was founded in London, 1998 and has a revenue of $54bn, with offices in 155 countries and 284,000 employees. 
"We all know that diversity is not something that can just be talked about, it has to be put into practice", said Dion Shango, CEO at PwC Africa. "If a leadership team in an organisation isn't committed to diversity, they run the risk of missing out on opportunities, embracing different ideas and ultimately, they could become irrelevant."
Of those questioned in the PwC survey, 75% said they were investing in D&I initiatives, in order to meet the expectations of customers, stakeholders and investors. 
However, one third of respondents admitted that diversity was still 'a barrier to progression' at their organisations and 80% of leadership engagement on D&I remains at a basic level:
Just 25% of organisations have D&I goals for leaders 

Only 17% have a C-Suite level diversity role in place 

31% have no leader for D&I programmes
Communicating the message of diversity 
15% of business leaders believe they are not communicating to employees frequently about D&I

74% believe that their organisation makes diversity information available regularly to employees
Building an inclusive culture
80% of those questioned said their organisation had not tackled unconscious bias through the collection of data in compensation, hiring, performance and promotion across their company

30% of business leaders, D&I drivers and HR professionals said they used such data to analyse compensation and performance by different diversity dimensions 

Only 20% of employees questioned said their organisation had such processes in place
Diversity leads to creativity, collaboration and success