Sunam Sarkar, President of Apollo Tyres, on sourcing & Covid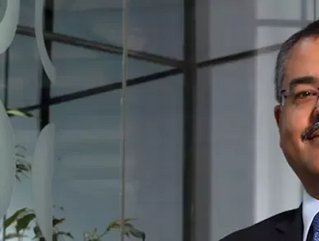 Sunam Sarkar, President & Chief Business Officer at Apollo Tyres discusses sustainably sourced rubber & how the tyre industry is addressing climate change
Apollo Tyres is an international manufacturer of the essential wheels. Headquartered outside New Delhi and with a global workforce of 17,200 employees, it is listed on the Bombay Stock Exchange and National Stock Exchange. 
Apollo Tyres is providing support to India's trucking community since the onset of the recent devastating wave of COVID-19 across the country. The company launched an emergency medical helpline to provide truck drivers and their family members with consultations on COVID. The company is also providing COVID-19 vaccinations to frontline truckers, with 1,200 truckers vaccinated and nearly 3000 tested to date.
Sunam Sarkar, President & Chief Business Officer at Apollo Tyres discusses sustainably sourced rubber, supporting the workforce and addressing climate change. 
Apollo Tyres has a global workforce of around 19,000 employees. How have you supported them through the pandemic?
"As soon as the virus hit, we took proactive steps to ensure the safety of our people and created the necessary infrastructure to allow them to work outside of our offices. Our plants continued to operate with limited capacity, strictly observing COVID protocols and COVID-appropriate behaviours. 
"Throughout the pandemic, Apollo has been working to mitigate the impact of COVID on the mental health and wellbeing of our employees - especially those who do not have a conducive working environment at home and those who have additional caring responsibilities. 
"We've also been supporting our staff with regular leadership meetings, company-wide newsletters and updates to check in with one another regularly and be a source of strength for our colleagues. We ensured that there were no pay cuts for our employees, and only our senior management team took voluntary pay cuts."
How have you supported yourself through this challenging time?
"I've done more reading and on a wider range of topics. I also kept active with walks and other exercise; I believe it is important to be physically active to stay mentally alert."
What role does the tyre industry have to play in addressing climate change?

 
"It goes without saying that we're at a real tipping point for climate change: if we don't slow the progress of climate change right now, the planet faces significant, irreversible damage. The tyre industry has a significant role to play in addressing this issue - our industry is one of the biggest consumers of energy, and we must take the lead in changing the narrative.  
"We're doing this in various ways. An important one is how we design our new manufacturing plants - for example, our new plant in Andhra Pradesh has been designed to accommodate roof-top solar panels for optimum usage of natural light for the shop-floor with an eco-friendly power source, and as a zero-water discharge facility with an in-built effluent treatment plant. 
"We also invest in programmes aimed at locking away carbon dioxide from the atmosphere for the long-term. Our flagship programme 'Afforestation Project', which sees the planting of 350,000 trees in Tamil Nadu, helps control carbon emissions and generates livelihood for farmers in water‐starved areas of the country.
"Designing products that use less energy and fewer natural resources, last for longer and can be easily recycled is an absolute priority for our business. We have developed a range of tyres that offer low rolling resistance, which help to reduce fuel consumption - and that means smaller fuel bills and lower CO2 emissions. Low rolling resistance reduces pollution as fewer residue particles are dispersed into the air.  
"From efficient water and waste treatment in our manufacturing plants to investing in R&D for developing sustainable 'green' tyres, our mission is to continuously look for ways to reduce carbon emissions."
How do you sustainably source your rubber?

 
"In line with efforts towards sustainability, Apollo Tyres has joined the Global Platform for Sustainable Natural Rubber promoted by the World Business Council on Sustainable Development to contribute to the improvement of socio-economic factors in natural rubber supply chain.
"Apollo Tyres has taken the lead in contributing to the quality improvement of natural rubber in India. It has set up 'Dirt Free' centres where natural rubber sheets are sourced from the farmers and graded using international practices. Further, the centres have employed women and are trained in natural rubber grading. In this way, the domestic natural rubber is made suitable for critical applications and helps the Apollo with import substitution."
What is Apollo Tyres doing to support one of its key stakeholders – truck drivers?
"In June, at the height of the pandemic here in India, we launched a new service for a part of our supply chain that is also the backbone of the country. Along with the truck manufacturer Ashok Leyland we launched the Saarthi COVID helpline for the trucking community, targeted at truck drivers and their family members, to provide advice about COVID consultation, vaccination guidance and non-COVID advice for other common diseases.
"Members of the trucking community who have tested COVID positive and are quarantining at home are able to speak to a doctor by calling the helpline, and can receive guidance about what to eat whilst they're ill. 
"Truck drivers are critical to ensuring a steady supply of goods around the country - without them, our business and many other businesses in our industry and other industries would grind to a halt, so services like our helpline can help provide them with the right advice to rest and recover from the virus. By doing our part and helping to accelerate the vaccination drive, we aim to protect our communities and loved ones and support our front line workers without whom we could not have got through these challenging times."
What do the next 12 months hold for you?

 
"We have recently announced our 'Vision 2025' with an ambitious goal of reaching $5 billion. Furthermore, we have recently launched a new corporate identity and a separate vision to help us get there. This vision, which we call 'Driving Progress, Together', will guide our strategy over the next 5 years and help us reach this target.
"Critically, we'll be focusing on growing five key pillars within our business to achieve our vision: digitalisation, technology and innovation, people, brand, and sustainability.  
"Our new vision also sets out a commitment to bring together a global community and foster a diverse and inclusive culture. An old African proverb that perfectly encapsulates our ethos is "If you want to go far, go together", and this approach will be crucial to growing our business in the months ahead." 
Some have suggested that the pandemic has offered companies the chance to re-evaluate their business structure. Is this true for you?
"Yes, that's definitely true. We faced tough decisions such as having to run factories at limited capacity and cancel launches of new products at trade fairs and international events. Like most companies in our sector, pre-COVID-19, we relied a lot on trade fairs and showrooms for our product launches and market entry strategies. We suddenly had to scrap all of this and changed gears quickly to focus on digitalisation. Everything, from training to sales, went online. 
"We invested in a seamless transition to an entirely digital marketing strategy that enabled us to have successful product launches in several markets including the US. The team executed a successful launch of the Vredestein brand in the US with a digital marketing campaign that delivered a higher than projected ROI. 
"We've also faced logistical shifts within the business, such as having to quickly transition all our employees to working from home. Working closely with our employees during this challenging time has given us a new outlook on cross-culture collaboration. We're conscious that, although there has been an increase in productivity with faster decision-making, and video conferencing calls making conversations between employees quite focused on meeting agendas and less on small talk, we are missing the informal 'water cooler'-type talk which drives innovation and sparks creative thinking, and this is definitely something we're looking to address as we move forward."