Diversity and inclusion at Northern Gas & Power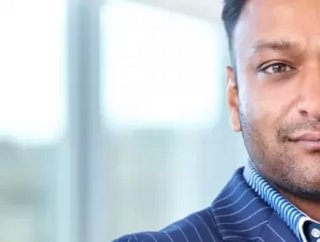 Northern Gas & Power's CEO Fokhrul Islam advocates for workplace diversity and inclusion, after former LGBT employee speaks out against discrimination
Northern Gas and Power, the sponsors of Net Zero Week, have been rocked by the prejudicial behaviour of some of its staff towards an LGBT employee, which was exposed at an employment tribunal. 
CEO Fokhrul Islam, has reflected on how inclusion, diversity and acceptance have made England a progressive place to live in - yet discrimination continues to devastate lives.
LGBT staff member faced inappropriate conduct and slurs 'daily'
Northern Gas and Power claim they are an openly diverse organisation, with:
Over 750 employees worldwide, covering 30 nationalities 

More than 400 staff in the UK, with the most recent voluntary survey showing 10% of the workforce identified as LGBT, higher than the 2.7% national average
However, in 2019, Dan Robson left the company after six months, due to the discrimination and prejudice he experienced at the company.
"Northern Gas and Power portray the image of the perfect employer with their 4.7 star Glassdoor reviews, to bolster their corporate image and self-inflated ego", said Robson in his employment tribunal statement, which was uploaded to LinkedIn. "However, my experience could not be anything further from the image portrayed. I endured six months of inappropriate conduct and daily slurs. Staff were belittled or regarded differently to others as a result of their race, religious views, ethnicity or in my case, my sexuality. Even on resigning the abuse prevailed, my departure which would mean that there were "no gays, blacks or ethics" left, was celebrated by my senior as being a "good cleanse of the office". 
All the individuals involved in the abuse are no longer employed at Northern Gas and Power.
Following the evidence at the tribunal, the company has been ordered to pay £36k to Robson and has lost its sponsorship with Northumberland Football Association.
"The comments made by individual employees back in 2019 were entirely the views of those individuals and do not represent the views of NGP", a statement from Northern Gas Power read. "NGP accept that lessons need to be learnt in relation to this regrettable situation."
The company has used the experience to:
Improve existing policies and procedures 

Ensure everyone within the organisation is aware of their individual responsibilities towards creating an inclusive culture 

Maintaining a zero-tolerance approach to victimisation and discrimination
Inclusion, diversity and acceptance have 'made England a very different place'
Fokhrul Islam, Chief Executive Officer at Global Procurement Group, was deeply hurt at the revelations.
"To Dan Robson, I sincerely apologise for any hurt that you have experienced whilst you were at the company I founded", said Islam. "I want you to know that this is not reflective of me, my company, or its culture. My country, England, is a very different place from the England I grew up in, and that is because there has been a huge amount of progress in the areas of inclusion, diversity and acceptance. From my first-hand experience of discrimination, I can understand how it can devastate lives. My brother, as an openly gay man, has suffered both isolation and discrimination from his community. I would like to think I can understand what Dan experienced and how he feels. It has upset me deeply. But it categorically does not reflect the identity of this company."
Islam has also vowed to personally contribute to Robson's legal expenses.