How your company ESG goals can help with digital inclusion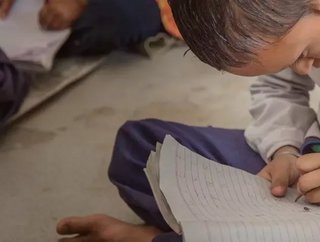 Digital inclusion is increasingly important as an ESG commitment and executives are seeking out strategies to help their companies contribute social value
More and more companies are pledging to promote equal access to opportunities and resources for people that have otherwise been marginalised, while governments are launching policies specifically to address it. 
In the wake of the Covid-19 pandemic, the topic of digital inclusion has become even more prevalent, especially after 1.5 billion children were forced to rely on the internet to study.
Enabling and implementing inclusion shows your company is committed to the betterment of society at a time when jobs and partnerships are evaluated increasingly on the amount of social good they produce. Failing to address it properly could mean talent and business drying up. 
A digital world divide has existed for some time. Many children and young adults worldwide face a lack of broadband connectivity, technology and computing devices. Meanwhile, others may have some access to connectivity and smart gadgets but lack the skills to operate them. 
This is where your company can step in. 
Companies can help promote digital inclusion by participating in education
Your company can promote digital inclusion by helping with education.
For example, your business can help support schools by providing access to laptops and tablets. Your company can also offer free hotspot connections for neighbourhoods in which students are learning from home, allowing them to engage with their classmates and teachers remotely. 
This way, your company helps in ensuring that no children are left behind outside of the digital world.
Companies are offering community learning opportunities to help with digital inclusion
A recent study by Burning Glass Technologies shows that 75% of postings, including in low-skill jobs, require digital literacy, which is an obstacle to those from  low-income households. 
Since the pandemic began and exposed the divide, many companies have partnered with communities to help provide digital learning programs.
Investing in underlying infrastructure is the best way to help with digital inclusion
Communities can benefit from infrastructure that helps with digital inclusion. In developed countries, governments regularly work on projects to build out the underlying infrastructure in rural communities. 
In the US, for example, the Federal Communications Commission aims to provide US$20.4 billion through its Rural Opportunity Fund to provide access for millions of rural homes and small businesses to high-speed broadband networks. 
Meanwhile, in the UK, the Good Things Foundation is currently working on an initiative to attract £130 million (US$177.02 million) of investments to help provide internet connections to 4.5 million residents over the next four years.
• Join global business leaders and sustainability experts taking meaningful action at Sustainability LIVE, held at Tobacco Dock, London, 23-24 February 2022. Register to attend today! Click here to learn more.