Jaguar Land Rover hires Strategy and Sustainability team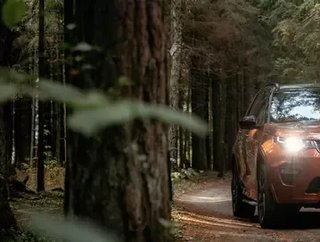 Jaguar Land Rover has expanded to include a Strategy and Sustainability team to bring sustainable practices to the company
Jaguar Land Rover has created two new senior roles to accelerate the importance of sustainability within the company.
The newly formed Strategy & Sustainability team will collate and build-upon existing capabilities in mobility services, sustainability, and digitalisation, to spur the company's strategic intent around clean mobility.
The Strategy and Sustainability team at Jaguar Land Rover
The Strategy and Sustainability team will be headed by Executive Director, François Dossa, who joins the company with experience in developing sustainable value chains, circular economy and digital ecosystems and services.
Hanno Kirner, who previously led the Corporate & Strategy function, has been appointed to the position of Executive Director, Tata Group Synergy Programmes, to leverage wider Group capabilities and value creation. 
Each will report directly to Thierry Bolloré, Jaguar Land Rover's Chief Executive Officer.
"François' most recent role was Senior Vice President, Transformation and Organisation for Groupe Renault, focusing on the creation of solutions and systems to shape the future of mobility", said Thierry Bolloré, CEO of Jaguar Land Rover. 
"He also chaired Alliance Ventures as Alliance Global VP, Ventures and Open Innovation – a fund that grew to include three 'unicorns'. François brings a deep capability in creating the sustainable ecosystems that will be critical to our future, and to the creation of new partnerships and innovative approaches to enable growth and capture future, sustainable value chains."
Jaguar Land Rover leading on clean energy and aims for net-zero targets
The reorganisation will play a key role in delivering Jaguar Land Rover's Reimagine strategy: a sustainability-rich reimagination of design and positive societal impact. The strategy is designed to help Jaguar Land Rover achieve: 
Zero tailpipe emissions by 2036

Net-zero carbon emissions across supply chain, products and operations by 2039.
"These appointments mean we will lead on clean energy and continue to advance our role in the circular economy; together with our partners we will design a new quality benchmark in environmental, societal and community impact for a luxury business", concluded Bolloré.