Sustainable cannabis company, Rubicon, releases ESG report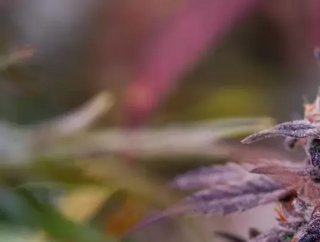 Rubicon Organics has released an ESG report, covering energy efficiency, employee diversity and its impact on the local community
Rubicon Organics, a licensed producer and seller of organic certified and premium cannabis, has published its inaugural Environmental, Social and Governance Report, covering January 1 and December 31, 2020.
Through its wholly owned subsidiary Rubicon Holdings Corp, a licensed producer, Rubicon Organics cultivates, processes and sells organic certified, sustainably produced, super-premium cannabis products, such as vaporizer pods. The company is based in Delta, Canada and has a revenue of $23m.
The ESG Report is informed by: 
Global Reporting Initiative (GRI) Standards

The Ten Principles of the United Nations Global Compact (UNGC)

The Sustainability Accounting Standards Board (SASB) 

The Task Force on Climate-related Financial Disclosures (TCFD)
Energy efficiency, employee diversity and a contribution to the local community
The highlights of ESG Report include:
Rubicon's inaugural materiality assessment has identified and prioritised key non-financial topics for stakeholders.

Newly installed LED lights are 60% more energy efficient than traditional greenhouse lights.

Rubicon has joined Climate Smart and committed to measuring its carbon footprint. 

The company has set ambitious reduction targets, such as 100% circular packaging and 80% waste diversion by 2025.

The company has achieved 78% diversity across its employee base.

An outdoor nursery has been built, made from 90% construction scrap materials, which has reduced waste sent to landfill. 

Rubicon has contributed to the local community, by spending over 50% of total procurement dollars with local suppliers.
Rubicon's core values led to the ESG report
The company has demonstrated leadership in ESG standards, which CEO Jesse McConnell hopes will help the company succeed in proving their dedication to their core values of sustainability, growth, freedom and impact. 
"We are proud to be the first cannabis company in Canada to launch an ESG report", said Jesse McConnell, Chief Executive Officer of Rubicon Organics. "Not only does our ESG Report highlight where we excel, it also serves as a roadmap for how we are going to strive to achieve the highest standards in operation as we set out to make the Best Cannabis on Earth and for the Earth."