Anthesis Group lead drives climate and energy solutions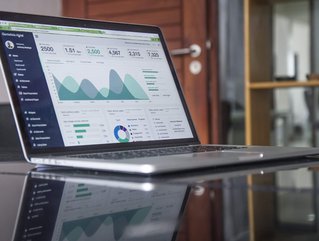 The appointment of a climate and energy solutions expert with drive sustainable development at Anthesis Group to reach net-zero emissions in North America
Celebrating a position of sustainable power
Anthesis Group celebrates recognition of its achievements through prestigious awards, being named the Consultancy of Year at the Edie Sustainability Leaders Award 2022 as well as the annual BusinessGreen Leaders Awards 2022. The appointment of a new climate and energy expert will allow the company to build upon this status and take great strides to further sustainability achievements.
Enright will report to Chantelle Ludski, CEO of North America and Asia Pacific, as part of the team responsible for managing the strategic direction of clients and building solutions for climate change action and renewable energy adoption. Part of his role will also be to drive the integration of data and analytics into sustainability procedures.
"Shaun's years of entrepreneurial solution building and trusted partnerships with leading commercial and public organisations positions him to provide powerful leadership in his new role at Anthesis," says Ludski.
"His multidisciplinary expertise and cross-sector experience will allow us to strengthen and expand key service areas and digital solutions. I am pleased that Shaun has joined Anthesis, and I look forward to working with him on progressing key strategic initiatives in North America."
Enright says: "It is imperative that we collectively act to not only confront climate threats, but also to seize the opportunity that leans into prioritised investments and action to swiftly reduce emissions while increasing resilience. I am proud to join Anthesis to support companies in driving a more rigorous understanding of climate risks as well as accelerating their journey into implementation and impactful change."
Anthesis Group is a proud B-Corporation
The company is also sporting B-Corporation certification, which means it works under the same commitments as more than 4,000 other accredited companies—harnessing the power of business to create an inclusive and sustainable economy.
The company's Activator Approach is a prime example of the method it takes to produce sustainability results and inject environmental, social and governance (ESG) into corporate strategy. The three-stage methodology leverages data and analytics to diagnosis pain points within companies and manage risk.