Avarni expert addresses carbon emissions disclosure laws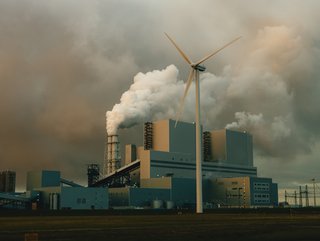 Credit: Tim Van Der Kuip, Unsplash
With new legislation in the state of California, large businesses will now be required to report their Scope emissions effectively to avoid greenwashing
With news in California of legislation that governs how large companies disclose their sustainability data, organisations will now be required to meet rigorous reporting standards for Scope 1, 2, and 3 emissions.
With contribution from Misha Cajic, the Co-Founder and Co-CEO of Avarni—Australia's expert in emissions reporting, we're keen to share what this means for businesses in the state of California, US, which sets a precedent for the entire region of North America.
What classes as a 'large company' in the latest disclosure bill?
The proposed legislation would require all California-based companies, both public and private, with annual revenues exceeding US$1bn, to publicly disclose their emissions across Scope 1, 2, and 3. If this were to be enforced in Australia, companies like Atlassian, Westfield, AGL Energy and Macquarie Bank would fall under this bracket.
However, given the significant disparity between GDPs, California's 2022 GDP was US$3.59tn in comparison to Australia's 2022 GDP of US$1.7tn, we would expect the Australian Government to lower the revenue threshold for emissions reporting by local companies - a crucial step toward assuming greater accountability in emissions reporting.
How do you think companies will be able to respond to the new law once implemented?
The emissions disclosure mandate bill reflects years of discussion and development in America around emissions reporting standards, driven by mounting pressure from venture capitalists, investors, and a heightened public discourse on environmental responsibilities. But, like with any major change, there will be opposition.
In the long term, taking greater accountability by disclosing emissions is an essential step in meeting global net-zero targets and decarbonisation goals. America isn't alone in its efforts to combat greenwashing and emissions reporting integrity, with Australian regulators and governments now seeking to establish their own mandatory reporting regimes. This is also in part due to a growing societal expectation for corporations to take greater responsibility for their contribution to global emissions, but pressure from the advancement of other nations like the US on carbon reporting requirements is also resonating strongly with local policymakers. This bill represents the first major step in addressing expectations around corporate decarbonisation efforts and will play a pivotal role in encouraging companies to meet reporting standards and customer, partner, supplier and community expectations.
How do you think blanket emissions disclosure will encourage more companies to decarbonise further?
In Australia, 75% of companies have set ambitious net-zero targets for 2050, yet over one-third are anticipated to fall short of achieving these goals. This shortfall is largely attributed to the absence of legislation mandating emissions disclosure. Whilst Scope 1 and 2 emissions have gained significant attention, with methodologies like carbon offsets being the go to approach. Scope 3 emissions (those emanating from the supply chain) have remained on the backburner due to inadequate tools and resources for analysis and management. The introduction of comprehensive emissions disclosure mandates will compel companies to initiate their decarbonisation efforts earlier than anticipated, expediting their transition towards carbon neutrality. We can expect initial mandates to only apply to the world's biggest companies with the means to make sizeable change. As Scope 3 emissions reporting requirements rise a shift will occur, becoming the new normal and setting the baseline for other smaller to medium businesses to reach.
What solutions are available to help companies minimise the impact of the bill?
When emissions disclosure mandates are enacted, many companies will be left asking, 'where do we start?'. It can be a daunting task with the analysis of large, intricate supply chains, an incredibly large undertaking requiring significant time and financial investments. Previous manual data collection processes were prone to inaccuracies, and information became outdated as quickly as was finalised. However, it can be done when broken down into clear steps and with technology simplifying the process.
Gaining insight into the exact emissions of the supply chain on your own is tricky, so as a carbon accounting company, we advise engaging with an expert with experience managing the nuances of a supply chain to gain insight into its emissions footprint. As Avarni, we apply comprehensive calculation methodologies and data collation to ensure that all your Scope 1-3 emissions are identified.
For example, Avarni applies AI-driven carbon accounting software to evaluate emissions within corporate supply chains. What makes Avarni's solutions so different to the traditional approach, is the speed of identification, measurements and analysis of supply chain emissions enabled by automated carbon inventory calculations. We're working hard to address the time and cost investment concerns of companies, with organisations seeing a 93% reduction in time and 305% reduction in cost compared to traditional methodologies used to evaluate the emissions footprints of supply chains. Avarni also facilitates supplier collaboration for emissions monitoring, provides forecasting capabilities, and contributes to improved organisational management and strategic decision-making.
Can you share some examples of successful emissions disclosures?
Since our launch in 2021, we've accelerated quickly, partnering with large-scale companies and organisations in Australia and abroad including 5B, point b, City of London, WNS, and Alaya Consulting to support their decarbonisation efforts. One of our early partners, Schneider Electric, recognised that the scale of a company's footprint beyond its own operations is significantly higher than many will acknowledge.
For context, the Carbon Disclosure Project estimates Scope 3 emissions to be eleven times higher than a company's direct emissions. Avarni is working closely with the Schneider Electric team to help them and their clients understand, report and forecast their total emissions footprint including Scope emissions produced through the value chain. We do this by accelerating the sourcing and availability of quality data, with detailed analysis and transparency driving better decisions and increasing impact. The combination of these technologies, paired with Schneider's global value chain decarbonisation consulting services, is improving the quality and accessibility of Scope 3 and value chain data, helping companies understand their complete climate exposure which allows actionable targets for emissions reductions to be set and managed.
*************************************************
For more insights into Sustainability - check out the latest edition of Sustainability Magazine and be sure to follow us on LinkedIn & Twitter
Other magazines that may be of interest - EV Magazine | Energy Digital
*********************************************
BizClik is a global provider of B2B digital media platforms that cover 'Executive Communities' for CEO's, CFO's, CMO's, Sustainability Leaders, Procurement & Supply Chain Leaders, Technology & AI Leaders, Cyber Leaders, FinTech & InsurTech Leaders as well as covering industries such as Manufacturing, Mining, Energy, EV, Construction, Healthcare + Food & Drink.
BizClik, based in London, Dubai & New York offers services such as Content Creation, Advertising & Sponsorship Solutions, Webinars & Events.