Budweiser encourages customers to renewable energy switch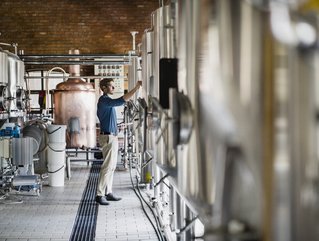 Budweiser Brewing Group is encouraging bars, pubs and other venues to switch to renewable energy while beer is supplied by its low-emission transport
With a massive footprint across the pub, bar and consumer goods industries, the beer brewing is expected to account for more than US$800,000 million by 2030. As the revenue stream increases for companies in this industry, more action must be taken to reduce the energy consumption and emissions associated with brewing beer.

Budweiser, a subsidiary of AB InBev, is committing to sustainability through its supply chain through both its transportation and supporting its customers to reduce emissions

Budweiser Brewing Group UK and Ireland launched a new transport scheme at its brewery in Magor, which will be a major contribution to the company's emissions reduction goal, forming part of its ongoing sustainability initiative to reach net-zero emission by 2026.

Mauricio Coindreau, Director of Procurement and Sustainability at Budweiser Brewing Group UK&I, says, "we are excited to be pioneering the use of HVO at our Magor brewery, which will result in significant reductions in CO2 emissions across our UK operations, highlighting the importance of green logistic initiatives."
Flannery's in Limerick, Ireland.

Virginia Alzina, Chief Sustainability Officer of EV Cargo—the group working with Budweiser, says, "as a member of the Science-Based Target Initiative and signatory to the UN Global Compact and its sustainable development goals, EV Cargo has supported many key customers in introducing sustainable initiatives to reduce carbon emissions associated with their distribution operations."
"We are proud to help Budweiser Brewing Group and AB InBev further decarbonise its supply chain as part of the net-zero strategy."
Supporting clients' switch to renewable energy
The company also highlighted its support of pubs, bars, music venues and stadiums, through The Energy Collective. The initiative has already helped 2,000 local pubs switch to renewable energy across Brazil and Ireland. Supplied by Lemon Energy in Brazil, the firm is making renewable energy more accessible to business owners, reducing emissions by more than 291 tonnes each year.
In 2015, Budweiser set its internal target to ensure 100% renewable energy is used to brew its beer, which remains a goal for its 2025 deadline. With the successful completion of this in various markets, the firm turned its attention to its customers with The Energy Collective and upholds the sustainability strategy in place, which expects AB InBev to reach net-zero across its entire value chain by 2040.
"Consumers crave a better world where the things they love are sustainable. The Energy Collective is helping facilitate the powering of things people love with renewable electricity while helping close the gap between what consumers want and what companies can do," says Todd Allen, Vice President Global Marketing at Budweiser.
"We're just getting started. Our bold dream is that every bar, venue and stadium in the world that serves Budweiser would be powered by renewable electricity."
Ezgi Barcenas, Chief Sustainability Officer at AB InBev, says: "When Budweiser decided to brew beer with renewable electricity, we knew there was so much more we could be doing in the renewable space as a global brand. Launching The Energy Collective allows us to help businesses around the world, leveraging our scale to enable our customers to obtain more sustainable power at more affordable rates."
As prices rise for non-renewable energy sources, there are increasing incentives to adopt renewable sources. "By being connected to renewable electricity via local providers through The Energy Collective, I've already been able to reduce my monthly electricity costs by about 10%," says Will Morgan, General Manager of Jerry