Empire State Building – the future, inside out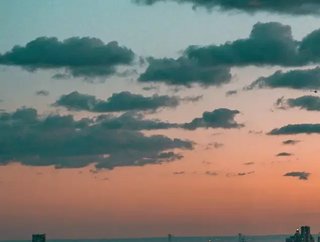 Retrofitting enabled New York City's most famous structure to inspire future generations with a magnificent, modern and sustainable internal infrastructure
Empire State Reality Trust (ERST) team:
Anthony E. Malkin (AM) Empire State Realty Trust Chairman, President and CEO
Dana Robbins (DR) Schneider, Empire State Realty Trust senior vice president, Director of Energy, Sustainability & ESG
What is the secret to the ESB's relevancy and timelessness?
AM: The Empire State Building is the world's most famous building – the international symbol of hope, determination and endless possibilities, and the authentic symbol of New York City to the world. 90 years young and cemented in the global conversation as a pop culture icon, the Empire State Building means something to everyone. 
Our world-famous tower lights are the instantly recognisable feature of the New York City skyline. They define New York City to the world, and shine 365 days a year to honour and recognise organisations, occasions and holidays. Our famous music-to-light shows garner tens of millions of views, while our brand is sought after to enhance authenticity and connect with the dreams we represent.
How important is it for the building to demonstrate an ability to adapt and innovate?
AM: The Empire State Building continues to inspire and demonstrate what can be accomplished when people work together towards great achievements. Now that is happening in energy efficiency, water conservation, waste diversion and indoor environmental quality (IEQ).
A transformation of the built environment is critical to slow the effects of climate change. Our work at the Empire State Building proves that a cost-effective transformation of even a 90-year-young building in the middle of New York City is possible. Modernised for the 21st Century, we have made the Empire State Building an exemplar of an energy-efficient, sustainable and healthy building.
Energy efficiency and IEQ are at the heart of all we do at ESRT. We have committed to carbon neutrality for the Empire State Building by 2030 and for the portfolio by 2035. The Empire State Building has been powered by 100% renewable wind energy since 2011, and all our portfolio energy usage is powered by 100% renewable wind energy.
Since our retrofit was completed, it has been replicated across millions of square feet throughout the U.S. If we can do it with the Empire State Building, anyone can do it anywhere.
In terms of climate change, has there been a culture shift among the people working in the ESB?
DR: Since 2010, we have incorporated rigorous sustainability performance provisions into our leases, helping tenants achieve their ESG goals and ours. 
Criteria for energy, water, health and wellness, IEQ, responsible materials specifications, and waste diversion are all part of our sustainability clauses, and this superior tenant-owner collaboration has made ESRT a Gold Green Lease Leader. More than 50% of energy in office buildings is driven by tenant use, so tenant-owner collaboration is critical to meet environmental performance goals. 
ESRT is committed to environmental stewardship, and we track our performance against our stated goals as we work towards a carbon neutral future. We have committed to comprehensive targets to reduce our energy, emissions, water and waste usage and we never compromise healthy building and IEQ performance to achieve our goals.
Our sustainability work and industry-leading retrofit is also featured in our newly reimagined 'Observatory Experience'. It is a point of pride for hosts who give tours of the Empire State Building.
What major sustainability transformations have happened inside the ESB?
DR: The Empire State Building underwent an industry-leading deep energy retrofit that reduced energy use by more than 40%, and carbon emissions by 54%. As we planned to implement these changes in the building, the order in which they were done and the interactions between individual projects were crucial for optimal effectiveness and ROI.

We took a comprehensive, holistic approach to building performance optimisation and always balanced technical, economic and healthy building categories by performing the right steps in the right order – beginning with the optimisation of the building envelope (windows, insulation, infiltration) which reduced the load on our central plant by 33%. 
Furthermore, we quadrupled the performance of all 6,514 windows and reused over 96 percent of existing materials, while reflective insulation was placed behind each radiator to reduce energy used to cool and heat the building. 
There has also been the implementation of extensive tenant energy and sustainability measures which include lighting, equipment and water efficiency. The largest wireless battery management system in the world has also been installed and our elevators use regenerative braking to store potential energy, which is reused within the building.
What has been the key to turning a 1931 innovation into a progressive 2020's entity?
DR: The repositioning and deep energy retrofit at the Empire State Building was a first for Empire State Realty Trust. In its implementation, we identified that it was critical to understand the order in which things needed to be done, and measure ROI and effectiveness of each project, not in a silo, but how each one reacts with other energy-reducing projects. 
In 2020 ESRT and Empire State Building became the first structure in the Americas to achieve the WELL Health-Safety Rating.
JP

: Which partnerships have been essential in the ESB's retrofit?
DR: The Empire State Building retrofit was a valuable partnership between ESRT, the Clinton Climate Initiative, the Rocky Mountain Institute, Johnson Controls and JLL. We also are the first stop for all new proptech companies who want the brand of the Empire State Building associated with their products and services. These partnerships keep the Empire State Building and our entire portfolio at the cutting edge of modernisation.
JP

: What are your goals in terms of carbon emissions?
DR: ESRT is aiming to achieve carbon neutrality in the Empire State Building by 2030, and across its 10.1 million square foot commercial portfolio by 2035. 
Our Chairman, President and CEO serves on the Local Law 97 Advisory Board and on the Technical Pathways for Commercial Buildings Working Group to influence legislation based on our successful emissions reduction and sustainability practices within the Empire State Building. We are committed to exceed LL97's timeline to reduce carbon emissions, portfolio wide; 40% by 2030 and 80% by 2050.
The Empire State Building has reduced carbon emissions by 54% over the past decade – which saves upwards of $4 million a year – and our current and future efforts are expected to reduce emissions by 80% within the next decade. 
Our entire portfolio is powered by renewable wind energy which makes ESRT the nation's largest 100% user of green power in real estate. ESRT received the coveted GRESB 5 Star Rating for sustainability performance in both years of participation and was named ENERGY STAR Partner of the Year in 2021.
How has the ESB adapted to the digital era? 

AM: We have updated technology – within the Empire State Building and throughout our portfolio – to control air quality, temperature and light which includes CO2 sensors for increased employee productivity, MERV 13 filters to remove 85% of harmful air particles and active bi-polar ionisation, which is shown to neutralise 99.92% of coronaviruses.
Completed in December 2019, the Empire State Building Observatory Experience underwent a $165 million reimagination which added a new entrance on 34th Street dedicated to observatory guests. There is also a new 102nd Floor Observatory, with spectacular 360-degree views through floor-to-ceiling windows, and a range of museum-quality digital and tactile exhibits.
These include the hugely popular 'Kong', which brings visitors face-to-face with the famous primate featured in the original 1933 film. Meanwhile, 'Construction' places guests in the middle of life-like bronze sculptures amid videos of iron workers as they build the iconic tower. 
'The Site in the 1920's' allows guests to look through building surveyors to see New York City streets in the late 1020's, while the 'World's Most Famous Building' depicts the Empire State Building as a cultural icon in a sweeping 72-screen, 180-degree surround sound theater. Additionally, Modern Marvel' outlines the specific measures taken to make the Empire State Building a world leader in sustainability.
How is the ESB influencing and inspiring a new generation?
AM: The Empire State Building epitomises the optimism and success of humanity's capability for innovation and execution. 
In 1931 – during the depth of The Great Depression – the Empire State Building became the world's largest building. Today, it is one of the world's most energy efficient buildings – a model for modern leadership in environmental stewardship and the techno-economic case for decarbonising existing buildings.
When we receive attention – in the hearts and minds of people of all ages around the world – it is not just for the iconic image of New York City, it is for our innovation and adaptation. 
How is the ESB embracing diversity, equality and inclusion?
AM: Our key DE&I measures are included in our annual sustainability report, which details our hiring practices, discrimination-free workplace and pay equity. 
We believe diverse perspectives enhance effective decision-making and innovation, and we strive to create a diverse, inclusive workplace where people can be authentic in their roles.
We are proud to have received a GRESB score of 96 and an A-rating for the public disclosure of our ESG activities, for a second consecutive year. 
There is a genuine commitment to transparency and disclosure of key diversity metrics at all levels of the organisation including race, gender and age group distribution.
• Join global business leaders and sustainability experts taking meaningful action at Sustainability LIVE, held at Tobacco Dock, London, 23-24 February 2022. Register to attend today! Click here to learn more.