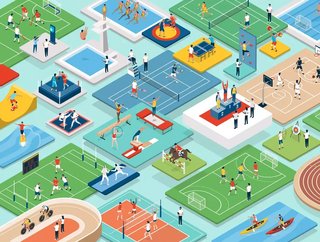 The Tokyo Olympics are at the start line of sustainability, but the race for a better world has only just begun
Days before the Games of the XXXII Olympiad and already there is far-reaching controversy, as athletes, television spectators and the media contemplate a global event which is odd in name and odd in nature. Many want it cancelled but, at the time of writing, it is destined to proceed. For many sportspeople, who have already lost a year, it is now or never.
Let's face it, Usain Bolt performing his iconic lightning bolt gesture and Mo Farah just about able to summon a 'Mo-bot' on the finish line, seem like affectations from a bygone age. After all, those golden moments unfolded in front of thousands of delirious spectators. During Tokyo 2020 – or Tokyo 2021 as it is now known – the stadiums, velodromes, arenas and swimming pools will fall silent. Another victim of the COVID-19 era.
Mercifully, however, the Games were already set to be the most sustainable in modern history. It is perhaps ironic that the very absence of human beings already reduces carbon emissions, single use plastics and waste by an almost incalculable amount. This, to an extent, is offset by human hardship, unemployment, exclusion and economic factors.
"Be better, together – For the planet and the people" remains the hopelessly optimistic strapline for a decimated Games. Nevertheless, Tokyo 2021 organisers, in spite of calls for the closed sign to be turned on the entire spectacle, are determined for the city to meet its responsibilities and 'showcase solution models of global sustainability challenges to people in Japan and around the world'. 
It is this promise which makes most sense. While the watching world will be able to witness athletes reach mesmerising performance levels in their chosen disciplines, they will also observe high-tech digital and technical sustainability innovations which will serve as an inspiration for international businesses, organisations and governments.
Indeed, throughout Tokyo 2021 there will be drives to uphold sustainability goals including the pioneering use of sourcing codes, the utilsation of existing venues rather than bespoke builds, an athlete's village made from 'Timber of the Nation', power supplies generated from renewable energy and the overarching use of recycled materials and water throughout competitions. There will also be a continuous emphasis on the UN's sacred principles in terms of human rights.
This commitment to sustainability and humanity extends to the Olympic and Paralympic Games movements of the future, as Japan recognises an opportunity to use the sporting stage as a force for positive environmental action. Let the games begin.