President of China, Xi Jinping, declares an end to coal use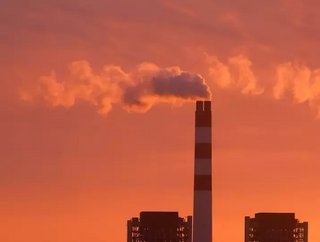 China's President has announced that China will work towards ending its coal-fire projects abroad and in China - in news welcomed across the world
At the United Nations General Assembly, Xi Jinping, the President of China, declared that China was working towards ending its coal-fire projects abroad and in China. 
China is the world's biggest consumer of coal, accounting for 54% of the world's coal-created electricity.
Jinping became President in 2013, after serving as Vice President. In 2018, Jinping removed the two-term limit for Chinese Presidents and is likely to remain President for life, which will hopefully allow him to see the full eradication of coal from China's energy supplies. 
Coal emissions cause deadly air pollution 
As the world moves towards renewable energy, China has been encouraged to end its use of coal, even as the nation stampedes towards becoming the world's largest economy.
"China will step up support for other developing countries in developing green and low-carbon energy, and will not build new coal-fired power projects abroad", said Jinping in a video recording.
Previously, Jinping vowed China would hit peak emissions before 2030 and transition to carbon neutrality by 2060.
An important step to fight climate change across the world
The news has been welcomed, as many people in China, as well as in neighbouring Mongolia and South Korea, suffer from the effects of the smog produced from coal. One study suggested that over 1mn people die annually as a result of air pollution in China. 
"The biggest news yesterday from the UN Assembly, which will have a big impact to the Vietnam PDP 8 discussion we are having now", said Liming Qiao, Head of GWEC Asia at Global Wind Energy Council. "It is high time to prioritise Renewable Energy, especially Offshore wind in the PDP, to diversify the energy system and avoid electricity shortage!"
"Finally: No more overseas coal with China's support", said Dr. Christoph Nedopil Wang, Associate Professor and Director Green Finance & Development Center. "This was a much anticipated statement and an important step to fight climate change across the World."
However, other wanted more details of the phase-out plans. 
"We Sustainable Development Policy Institute (SDPI) have been advocating for no more coal from China's support and financing in our GreenCPEC programme", said Hina Aslam, Research Fellow, Energy & Climate. "Finally we get to read the great news from President Xi! Does this mean early retirement of existing coal fired plants? Can't wait to get more details."
On 1st November, the COP26 will take place in Glasgow, UK. Chinese representatives have been invited to the summit and it is hoped that more will be revealed about this ambitious plan there.