SSE offers new customers 100% renewables supply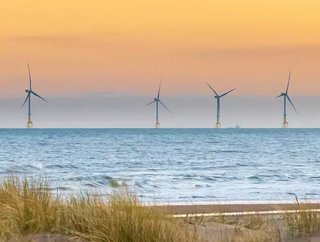 Energy company SSE has offered a deal for new business customers, who can now buy 100% renewable energy
SSE has offered all businesses which sign fixed contracts 100% traceable, renewable energy. 
The company is the largest generator of renewable electricity across the UK and Ireland, headquartered in Perth, Scotland and with a revenue of £6b.
Now all new fixed electricity contracts will include 100% renewable electricity as standard. 
SSE supports the green transition
By 2025, SSE will have invested £7.5b in the green transition, to support businesses and organisations across the UK to meet their sustainability targets. 
In the future, SSE will build offshore wind plants, onshore wind plants and hydro plants, with the capability of 8GW of energy - which will be able to power over 1.5m businesses each year.
In addition, SSE Energy Solutions will install electric vehicle hardware for fleets, buses and public hubs, to help in the planned phasing out of vehicles powered by fossil fuels.
SSE listening to customer feedback on sustainability trends
Businesses are repeatedly reporting that consumers have appealed for more sustainable initiatives - and are working hard to keep up. 
"We're hearing loud and clear from our customers, that they want to go green", said Nikki Flanders, managing director of SSE's customer business. "So we've made the move to power all new fixed contracts with 100% renewable electricity from our UK wind farms and hydro plants. We see it as our job to make traceable green energy accessible to all organisations across the UK, including the 5.6 million small and medium sized businesses. For the UK to meet its net zero targets, it's important all businesses are able to adopt traceable renewable energy and this move makes it easy for them to do so."