Supply Chain Sustainability
Arla Food creates dairy farmer eco-rewards scheme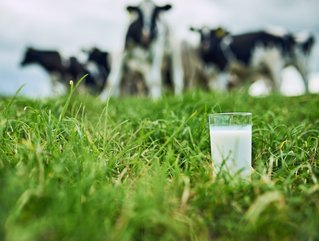 Arla Foods has announced it will pay its farmers more money for the milk they produce if they meet new environmental sustainability targets
Dairy giant Arla Foods has unveiled a wide-ranging new incentive programme to help farmers deliver on its 2030 emissions reduction goals.
From next year, the milk price each individual Arla farmer will receive from the dairy co-op "will depend on his or her activities related to environmental sustainability", the company said.
The scheme will be introduced from next year and will build on Arla's Climate Check programme, which has seen 8,000 farms across seven European countries provide detailed climate data that allows the co-operative to track its supply chain emissions. The aim is to ensure that the company delivers on its goal to cut its Scope 3 supply chain emissions by 30% per tonne of standardised raw milk and whey by 2030 against a 2015 base year.
"The Sustainability Incentive model is a historical milestone in Arla's transition to more sustainable dairy. We are introducing an advanced and ambitious sustainability incentive, which is a fundamental change to our milk price model. Going forward, the milk price Arla farmer's will receive for their milk will not only depend on fat, protein and quality, it will also depend on their activities on sustainability. The support from our members, even in a time of great uncertainty, is a testament to our commitment to be at the forefront of progressive dairy farming and set the standard for how to push our whole sector forward," says Arla's Chairman Jan Toft Nørgaard.
Creating a more sustainable supply chain
The move is part of Arla's bid to make further progress against its Scope 3 target of reducing emissions by 30% per tonne of standardised raw milk and whey by 2030 (against a 2015 base year).
The supplier's new point-based Sustainability Incentive model is based on 19 different 'levers', which cover requirements ­ranging from manure delivery to biogas to biodiversity improvements, feed and fertiliser efficiency, renewable electricity usage and deforestation-free soy feed sourcing.
"The Sustainability Incentive will be an effective tool for driving further improvements. Arla has some of the most climate-efficient farmers in the world, however, they also recognise that they need to accelerate their efforts to be at the forefront of environmentally sustainable dairy. With this historical step, we will stand stronger in the market and send a clear message to our customers and consumers that the necessary change comes at a price for our owners and that a fair amount of the money you pay for Arla products is directed to the farmers who take the most action," says Peder Tuborgh, CEO Arla Foods.