Supply Chain Sustainability
Ensuring food security through Agritech innovation is vital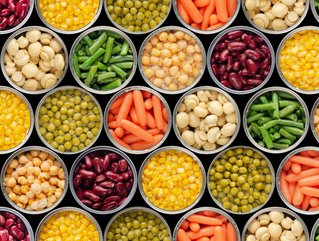 Mariam Almheiri, the UAE's Minister of Climate Change and Environment, tells Sustainability why food security is swiftly climbing to the top of the agenda
All around the world countries are dependent on lengthy and complex supply chains to feed their populations. During the pandemic we witnessed just how vulnerable these supply chains are, and now global inflation and the current situation in Ukraine are exacerbating the problem further, with the UN estimating the latter alone could cause a further 8 to 20 million people to go hungry. Our current model of food supply is not able to react adequately, and we risk making the problem even worse. If our food systems are so vulnerable to these types of shocks, we must acknowledge we're underprepared for the long-term impact caused by climate change.
Agricultural policies, climate damage and food scarcity
Countries such as the UK, which are especially reliant on food imports, must take the necessary steps to protect themselves against the looming threat of food scarcity. It was encouraging to see the issue addressed in last year's National Food Strategy, which identified the climate damage caused by current agricultural practices and recommended a £1bn commitment to ramp up innovation in current food production.
The UAE's arid climate means that we have long been attuned to the importance of managing our food security, and we have invested a substantial amount of effort and resources in to examining how new agricultural technology (agritech) can change the future of food both in our own country and on a global scale. As food security becomes an even more important issue around the world, we are keen to share this expertise with the international community. Our lessons will be particularly useful for the growing number of countries who are experiencing desertification because of climate change.
In practice, our approach has meant supporting and investing heavily in start-ups who are employing agritech to produce locally sourced, high-quality, and sustainable products that can be cultivated in man-made environments and adapted to unprecedented climate issues.
Some of our most successful start-ups include Pure Harvest, which uses smart, climate-controlled hydroponic greenhouses to grow tomatoes, or Madar Farms which employs focused artificial light systems to create closed climates that can grow fresh greens and salads. Then there is Fish Farm, a closed loop farm which supplies our supermarkets with fresh fish, such as salmon, which is produced in the middle of the desert – sustainably and at a cost-effective price point without the negative environmental impacts of open-sea farming. We are also home to a large-scale oyster cultivation facility called Dibba Bay Oysters, who export their oysters from home-grown waters with zero negative impacts on the ecosystem or food quality – in fact, making positive contributions to both.
Reducing reliance on imports to help address climate change
Alongside these start-ups, we are also investing money into research initiatives such as the International Center for Biosaline Agriculture (ICBA). ICBA is an international, non-profit agricultural research centre based in Dubai that conducts ground-breaking and experimental research into biosalinity, helping farmers in marginal environments grow essential proteins and carbohydrates.
However, while these companies are developing cutting-edge innovations, the question of scale is key if we want to have a sizable impact. We therefore recognise it is key that we collaborate with other countries such as the UK to take our success stories to an international level and provide funding incentives to encourage agritech start-ups to come to the Emirates and advance research. One successful example of this is Nanoracks, a U.S.-based space systems company, which last year opened its StarLab Space Farming Centre in Abu Dhabi to research how food can be grown in the most hostile environment of all: space.
Addressing food security will be one of the most important challenges we will face in the coming decades and international collaboration and investment in agritech will be the most essential part of that process. In the UAE, we will continue to invest and collaborate with agritech pioneers both globally and at home so that countries can reduce their reliance on imports and produce nourishing food products while tackling the growing threat of climate change in the process. Prime examples of international synergies are the Agriculture Innovation Mission for Climate (AIM for Climate) – a global UAE-U.S.-initiative that seeks to increase investment in climate-smart agricultural innovation, and the Food Innovation Hubs global platform that the UAE and the World Economic Forum will co-found to accelerate the use of technology and innovation in food systems transformation.
About Mariam Almheiri
In her current role, Almheiri leads the Ministry's mission of spearheading the UAE's drive to mitigate and adapt to the impacts of climate change, protect the country's ecosystems, and enhance its food and water security through developing and implementing effective measures, policies, and initiatives.
Prior this, Her Excellency Mariam Almheiri was Minister of State for Food and Water Security. Her responsibilities included monitoring national food stocks and water supply, channelling investments in food and water technology innovation, and building international partnerships in this area.
Previously, Her Excellency Mariam Almheiri held the post of Minister of State for Food Security, where she oversaw the development of the necessary infrastructure to achieve the country's food security objectives in line with the UAE Centennial 2071.