Supply Chain Sustainability
How supply chain leaders can respond to a hotter Earth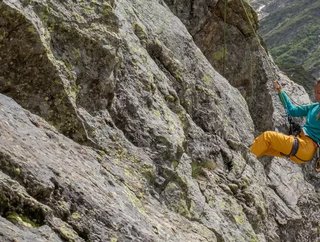 Evan Quasney, Global VP of Supply Chain, Anaplan, shares his thoughts on supply chain planning in a climate-affected reality
Evan Quasney, Global VP of Supply Chain, Anaplan, discusses COP26, predicting future disruption events and the future of supply chain leadership
Recently, the United Nations released its sixth IPCC report, confirming that the past decade on Earth was hotter than any other in the last 125,000 years and that the uncertainty of impact on humans and business is here to stay. 
We've also seen country leaders and corporate executives at COP26 make public commitments to address climate change. These findings, coupled with public commitment and consumer sentiment have serious repercussions for the global supply chain, which is grappling with a messy web of bottlenecks and shortages. 
Add a hotter Earth, corresponding erratic weather events, and the disruption is further compounded, from product development and sourcing of raw materials and components to the production of parts, and the transportation of goods around the world. 
Resilience in the supply chain
The last several decades of experience have taught us to prioritise statistically driven insights, buffer stocks, and just-in-time performance to minimise cost and optimise service level. 
This might have worked when disruptions were localised and discrete, but asymmetric events – broader in scope and length like climate events or a global pandemic – prove that the just-in-time approach needs to be re-imagined.   
Just look at the global chip shortage. When a combination of factory fires, storms, and a drought caused the supply of chips to disappear seemingly overnight, most automakers who leveraged a just-in-time approach had to slow or stop production completely. Toyota on the other hand was able to prolong their productivity because of a continuity plan the company put in place in the aftermath of the Fukushima nuclear accident, which requires suppliers to stockpile up to six months' worth of chips in preparation for the unexpected. 
This demonstrates a good measure of resiliency while still relying on the traditional technique of inventory safety stock to survive a volatile time.  
One approach to address this is to identify and assess risks to current operations, and then scale that thinking in scenario driven approaches across the entire Nth tier of your supplier and customer networks more dynamically.  
Sure, there is no way to fully predict major climate events, but supply chain leaders can leverage their internal expertise, married with data and technology at scale like Google's Supply Chain Digital Twin, to create more accurate views of their operations, model likely scenarios, and better prepare for weather-related disruptions.
Supply chain leadership
We also need to shift the standard job description for a supply chain leader. Beyond an understanding of the supply chain landscape, leaders must now have a clear view of their company's broader business initiatives and be able to think critically about the cross-functional implications of supply chain decisions. 
For example, if a storm causes a factory closure for several days, supply chain leaders will need to work in lockstep with sales, finance, and HR teams to ensure their organisation can address staffing needs at other factories, adjust sales plans to cover for any production delays, and re-forecast revenue to account for potential downtime.  
If a storm wipes out an entire geographic production center – like the Thailand floods in the mid-2000s – leaders will need to consider "capacity reserves" and better balances cost of operations with risk of longer-term disruption to create a more predictable response to this broad asymmetric risk. 
Supply chain executives have likely never faced a more demanding landscape, but they now, justifiably, wield significant influence within their businesses. 
Through agile planning extending across the value chain, and a business-focused mindset that incorporates environmental considerations through the entire decision process, they can redefine the value of their function, and ensure the safety of their goods, operations, and their people, on a predictably hotter planet.