Supply Chain Sustainability
Oracle Retail provides a boost for sustainability sourcing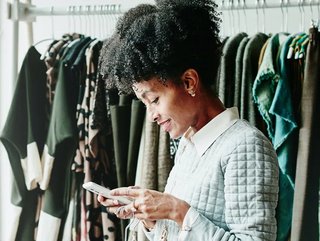 Oracle's new cloud-based service to help retailers better manage their brand image, & more easily identify greener and more ethical sourcing opportunities
McKinsey and Company estimates that two-thirds of the average company's environmental, social, and corporate governance (ESG) footprint lies with suppliers, and those companies with strong ESG credentials can drive down costs by 5-10%.
Mike Webster, Senior Vice President and General Manager, Oracle Retail says, "Consumers are increasingly prioritising environmentally friendly and ethically sourced goods. To continue to succeed, responsible and sustainable sourcing needs to be at the forefront of a brand's continued innovation efforts."
With this in mind, the new Oracle Retail Supplier Evaluation service is said to give greater intelligence to the Oracle Retail Merchandising procurement process, by providing buyers with additional data to evaluate existing suppliers or identify new ones. With the cloud service, retailers can enable vendors to report their compliance through scored assessments, audits, certifications, and change management practices.
With better visibility and insights across the supply chain, Oracle says retailers will be in a position to assess how changes and alterations will impact their ESG score and implement change management processes.
About Mike Webster
As Senior Vice President and General Manager of Oracle Retail, Mike Webster is responsible for strategy, enablement, development, sales, service, and support.
Webster has more than 28 years of retail industry experience, working with hundreds of retailers in more than 30 countries. His expertise spans enterprise applications, data warehousing, and store-automation solutions. He is widely acknowledged for leading the global expansion of self-checkout across multiple formats.
Throughout his career, Webster held various senior management positions in business strategy, corporate communications, and government affairs in service to the retail and hospitality industries. He also led the acquisition of leading self-service solutions for the retail, travel, and healthcare industries.
Webster holds a bachelor's degree in management from the University of Dayton.
About Oracle Retail
Oracle provides retailers with a complete, open, and integrated suite of business applications, cloud services, and hardware engineered to work together and empower commerce. Retailers use Oracle solutions to anticipate market changes, simplify operations and inspire authentic brand interactions.