5 Mins With: Jordan Appleson CEO, Hark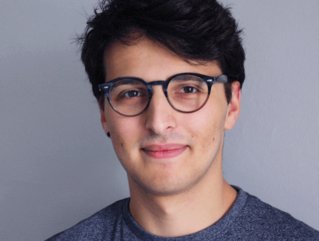 Meet Jordan Appleson, CEO of Hark – an Energy Analytics and Industrial IoT company on a mission to improve efficiency, maximise yield and reduce waste
Tell me about Hark, when it was established and what its vision was at that time?
In 2016, as a life sciences technology company. We had built some technology to monitor temperature and humidity for compliance in life sciences. Originally, the vision was to make it really easy to connect to these life sciences assets to get data on compliance. But fast forward a couple of years on, and we were being asked to do all sorts of things, like monitor radiation in uranium mines or pollution. In 2018, a lot became about energy.
We have since built our technology to tackle all types of assets to get data out of them. As a business, we're trying to help our customers improve the way they perform; that means increasing the efficiency of their systems, reducing waste and maximising output. That's really what we're trying to achieve today at Hark – and that's across all the sectors, from chemical processing to facilities management to supermarkets.
What were the key drivers in this evolution?
When we were exploring and getting into the market with our technology, what became apparent was how difficult it was to connect all of these disparate legacy assets – building management systems, energy metres, even energy storage and wind farms. Customers and companies really want to get data out of those assets to drive efficiency and energy gains, and get complete visibility – that was very, very difficult for them.
The driving force behind what we do now is making it as easy as possible to connect to those assets as a first priority; that's where we've driven a lot of our R&D, a lot of our product. Now, we've got energy analytics tools, we've got downtime reduction tools, alarm tools for assets, and that's where this was born out of – connecting to assets that really are important in driving sustainability. After all, how can you manage what you can't measure?
You've got a mantra that's set on three pillars. Can you talk us through those?
Actually, there are two mantras: our Culture and our Values. So when we talk about improving efficiency, we talk about improving the efficiency of a production line, improving the efficiency of a building, improving the efficiency of a business process that is related to those assets. For instance, it could be reducing maintenance, people unnecessarily going out to an alarm or an asset, when they can remotely configure it.
We've also got the whole reducing waste aspect, and that's fundamentally about reducing energy waste and waste costs like we do with Sainsbury's; we save them a substantial amount in electricity costs, fully automatically, using our software.
And then it's all about increasing yield, which is a by-product of reducing waste and increasing efficiency. And, when we talk about increasing yield, it could be the output of a production line, it could be the output of an energy asset, the output of how a building performs or how an asset performs for that building. So that's really what we're striving to do with our technology and our customers today.
So, you have tools that connect systems and they provide all the information businesses need to manage their assets. How do they work in the application?
Sure. There are three core products, or tools. We have Hark Connect, which is our software that makes it really easy to connect to industrial assets, building management systems and energy metres to get that data out. Those tools are being used by companies and our customers who just say to us, "we need to get the real-time data out" – from buildings or individual assets.
Our second tool is Hark Analytics. For companies that don't want to build their own analytical tools or automation tools, it provides all the graphs and the dashboards and the alarms and the alerting to say, "hey, you've got an alarm or a problem with this asset", or "you are using more energy than you should be" on a given basis. It can be used to send text messages or emails, or call other systems or send data into cloud systems that can be then used to do other analytics.
The final tool and product we've got is something called Hark Energy Tools. Hark Energy tools is specifically designed to deal with half-hourly energy and water utility data. It takes data from energy, gas metres and water metres, and provides analytical tools on how much is being used at different times of the day. This tool is good for cost analysis and forecasting, and is very useful for companies that already have a lot of that data. They want to know things like, "am I using too much energy overnight? Where's my biggest opportunity for cost saving? If I've got a hundred buildings, are they all operating at relative efficiency and if not, why?". This is the tool that can be used to take that analysis and automate it. So those are the three areas we are particularly focusing on today.