A sustainability champion at a global giant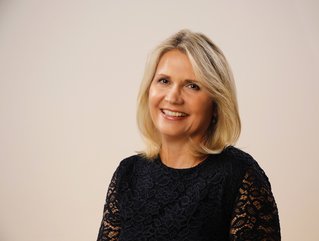 Procter and Gamble's Virginie Helias is recognised in the February issue of Sustainability Magazine as a significant sustainability leader
Virginie Helias is a celebrated figure in global sustainability today and one of its most important advocates. It is easy to find evidence of her infectious passion. The title of her 2017 Ted Talk - "Hope in a (plastic) bottle" - speaks to the positivity and vision she inspires. Her achievements speak for themselves.
Helias graduated from HEC Paris in 1988, immediately joining the consumer goods giant Procter & Gamble. She started in marketing at the company, based in Paris, and eventually became the first European brand manager for Pantene.
Helias' career has touched brands that play a role in lives and sustainability cycles in every corner of the world every day. Before assuming her current role as P&G's very visible sustainability tsar, she oversaw work with global brands like Tide and played a key role in major brand management successes, such as "cold washing" with Ariel detergent to save money when energy prices spiked in the mid-2000s. (A foreshadowing of her green future.)
Helias is more than a champion of both business and sustainability - she is a pioneer of their marriage.
A sustainability pioneer
Her future was set when she watched Al Gore's documentary 'An Inconvenient Truth' in 2006. In 2011, Helias wrote her ideal job description: a role that would bridge the gap between corporate and environment. She flew to Cincinnati and pitched then-CEO Bob McDonald, telling The Grocer, "I told the CEO there was a huge opportunity for P&G to make sustainability an integral part of our business practices, innovation, and brand-building culture. 'Here is a job description,' I said, 'and by the way I want the job'."
Bob gave it to her and Helias became Sustainability and Digital Director for household care in Europe, the first of four sustainability portfolios she would hold.
During her first years working on the department, Helias fought to turn P&G towards a greener future. In January 2017, the company made a splash by launching a new Head & Shoulders bottle made from 25% recycled beach plastic at the World Economic Forum in Davos.
A milestone in her public standing, especially at home, was marked by an interview with French financial daily Les Echos that year, in which she championed the concept of Social and Environmental Responsibility. A natural fit, then, for the soon-to-be Chief Sustainability Officer. In that interview, she also became a public face of P&G's digging-in behind the Paris Accords after then-US President Donald Trump pulled the United States out.
Inspiring leadership
Helias has inspired others at P&G to take charge, with current CEO David Taylor taking over the chair of the Alliance to End Plastic Waste in 2019 - the same year she became CSO.
Since then, she has overseen P&G's sign-up to Amazon and Global Optimism's 'The Climate Pledge' in September last year, as well as publication of the multinational's 'Climate Transition Action Plan' to hold itself to science-based reduction targets (SBTi) in 2030 and 2040.
The target for 2040? Net-zero across P&G's gigantic global supply chain. For 2030? Carbon neutral, a 50% drop in GHG emissions and 100% renewable energy for its manufacturing sites.
Helias is a bold leader and has marked herself out through determined statements and actions. She told Les Echos (in French) in 2017 that "At P&G, we've never done 'greenwashing'. We have a culture that is both factual and scientific: we would never have entered the topic of sustainable development if we did not have scientific arguments."
"I think there is a passionate side that emanates from my French character…Authenticity is a primary value for me. Above all, a societal and environmental value, well beyond the simple consumption of a product."
• Join global business leaders and sustainability experts taking meaningful action at Sustainability LIVE, held at Tobacco Dock, London, 23-24 February 2022. Register to attend today! Click here to learn more.