B Corp movement Global Board to tackle key strategic issues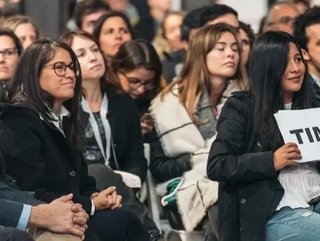 The B Lab Global Board of Directors says it is at an inflection point in the B Corp movement as it welcomes three new members and tackles strategic issues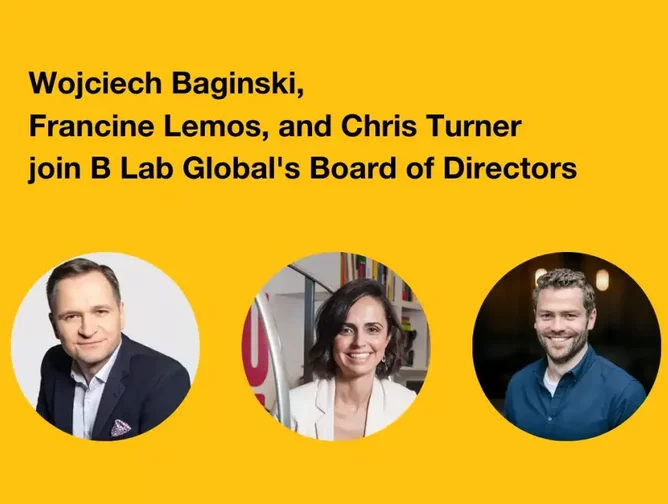 The B Lab Global Board of Directors has appointed three new members: Wojciech Baginski, Francine Lemos, and Chris Turner.
Lemos, the former Executive Director of Sistema B Brasil, and Baginski, a B Corp movement leader in Poland and co-founder of the Interdependence Coalition, were selected from a group of 25 candidates nominated by the B Global Network.
Turner, the Executive Director of B Lab UK, is joining as a representative of the Global Leadership Team of the B Global Network, and will co-chair the Global Leadership Team alongside B Lab Global Lead Executive Eleanor Allen. According to their Board colleagues, Wojtek, Francine, and Chris will provide "vital input and leadership as they assume fiduciary duties as members."
The B Lab Global Board of Directors released a collective statement to say it was "at inflection point in the B Corp movement as Allen takes on the Lead Executive role and it tackles key strategic issues including: strategy and governance of the Global Network; evolution of the business model, including the approach to certification and verification; fundraising strategy; the integrity and culture of its standards, including the ongoing review of the performance requirements for B Corp Certification; talent attraction and retention; and board governance and growth — all while integrating its JEDI commitments.

An inclusive, equitable, and regenerative economic system
The trio were asked where they see the movement a decade from now and what challenges need to be overcome in order to achieve lasting progress towards an inclusive, equitable, and regenerative economic system.
Baginski said: "I really hope that in a decade majority of business leaders and companies in the world will recognise that profits alone are not the only measure of economic success, and that the values shared by the B Corp movement — interdependence, stakeholder orientation, higher social purpose, high environmental, governance, and social standards — will guide companies that want to be fit for the 21st century."
"A decade from now is an important mark for the Sustainable Development Goals and the Paris Agreement," insists Lemos. "I hope we can look back and see that we've given businesses the sense of urgency needed, and that we had a great contribution in making people, governments, and businesses act differently from now. That we dramatically contribute to a real shift not only in the narrative, but especially in the way businesses behave and operate. If we want to change the system, we'll need to be focused on our purpose and theory of change, be creative and pragmatic at the same time — and most of all, act as a real global movement seeking systems change, in an interdependent way."
Turner agrees, saying: "If we are to succeed in this mission, even with a decade of work, we will need to overcome enormous challenges.
"We'll be working together with a growing "movement of movements," and we'll be powered by an incredible global community of businesses committed to this change...ten years might just be enough."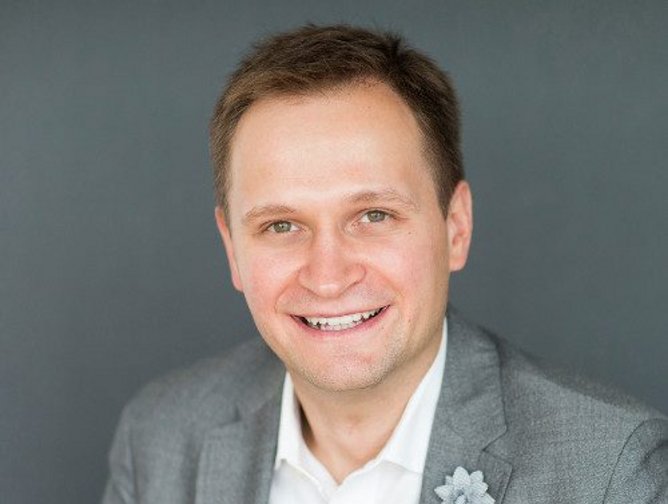 Wojciech Baginski is an International lawyer qualified to practice law in the U.S. (New York), Poland, England, and Wales. He is a co-founder of Impactiv, a boutique cross-border law firm with a lens on sustainability. Wojtek has been promoting B Corps in Poland since 2012.
He is a member of B Lab Global Public Policy Circle, and Co-founder of The Interdependence Coalition, supporting the EU in the introduction of a directive on stakeholder corporate governance in Europe which will mandate companies to shift their business operations to a more socially responsible model.
Together with his team he has drafted and adjusted the B Corp legal requirement for Poland. He is a graduate of the LL.M. Program at the University of Virginia School of Law. Wojciech also holds an MBA degree from Northwestern Kellogg School of Management and WHU - Otto Beisheim School of Management.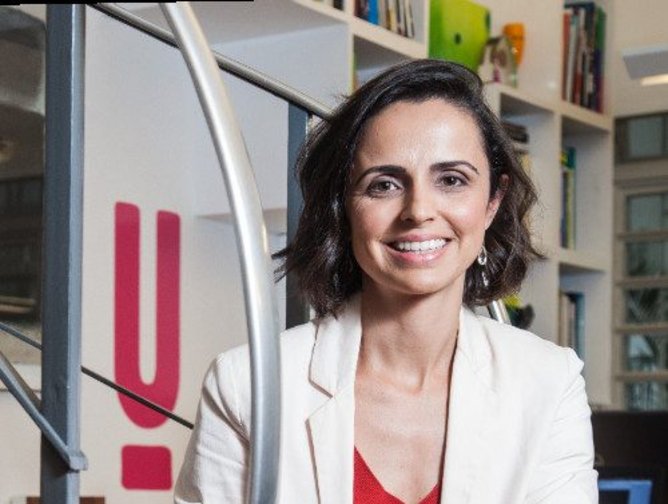 Lemos's purpose is to enhance the level of consciousness of business, stimulating the transition to a more human-based and sustainable model. A professional with more than 20 years' experience in different business areas, with focus in business strategy and development, organisational culture, marketing strategy and branding, she spent more than 10 years as an executive at Natura, the biggest B Corp in the world.
Lemos has a Public Business Degree from Fundação Getúlio Vargas, and postgraduate in Strategic Marketing and Branding from New York University. Francine is a partner and board member of CAUSE, a B Corp that supports brands and organisations to identify and manage social causes and become business activists. She was CEO of Cause between 2018 and 2019. For the past few years, Francine occupied the position as Executive Director at Sistema B Brasil. She just moved to the Netherlands for a life decision and now is a member of the B Lab Global Board.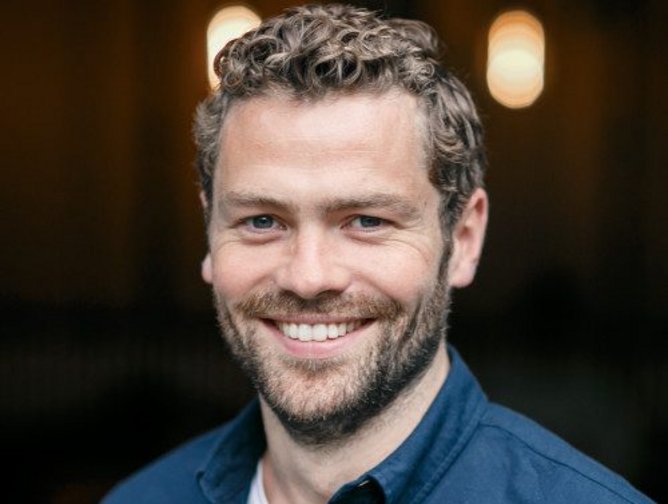 Chris Turner is Executive Director of B Lab UK, the charity building the B Corporation movement in the UK. B Lab supports a growing community of companies that are using business as a force for good. Chris has a varied background working in the U.S., Europe and Africa: he began his career in marketing, dabbled in politics, led two successful startups, and built a portfolio of innovative international development projects for a major foundation. Prior to B Lab UK, Chris led an Open Innovation consultancy practice, advising a wide range of clients on innovation and strategy.