Be a better business by becoming B Corp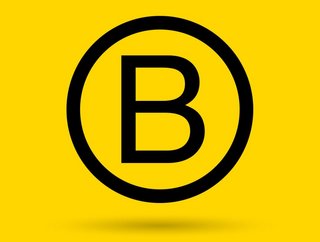 Becoming a B Corp may not be right for every organisation, but for many it is proving a successful way to grow their business and attract top talent
When innocent drinks became a B Corp in 2018, CEO Douglas Lamont declared on Twitter it was the "proudest day of my career" and urged CEOs to sign up to the B Corp movement, describing it as a "pretty effective way to grow your business, attract great talent, drive up employee engagement, and deepen brand love."
He's not alone in his thinking. Worldwide, there are now more than 5,000 B Corps – businesses who put as much emphasis on their social and environmental impact as they do their bottom line – and the numbers are growing, fast.
Established in 2006 by non-profit organisation B Lab, B Corp certification is the only certification that measures a company's entire social and environmental performance and is a way for for-profit companies to effectively balance purpose and profit, while also serving stakeholders.
Becoming B Corp certified means you become part of a community that believes business should be a force for good; and this community – led by 13 regional global partner B Lab organisations – now spans 82 countries, 156 industries, 5,000+ companies, and more than 422,000+ workers.
Organisations and investors increasingly seeing value of B Corp
The last two years have seen record demand for B Corp certification, with 6,000 applications, a 38% increase on 2018-2019; and in the UK alone – where there are now more than 700 B Corps – there was a 70% increase in submissions in 2021 vs 2020.
As the UK's first-ever B Lab consultant, Amy Bourbeau has seen first-hand the transition of the movement to the mainstream. "I came across B Corp in 2014 when there were just five B Corps in the UK, and when B Lab UK hadn't officially launched," Amy tells Business Chief. "I fell in love with it straight away, and have committed my career to growing B Corp ever since."
Amy's commitment has included working closely with B Lab to help some of the founding B Corps certify; co-designing and delivering the B Leaders training program; and co-founding Seismic, a sustainability advisory that's home to Europe's largest and most experienced team of B Corp specialists – helping companies like innocent, Avon, Sipsmith, Gousto, and PZ Cussons achieve B Corp certification.
The last few years have been especially busy for Amy, Seismic, and the B Corp movement in general, with the pandemic throwing up a surge of applications – in part thanks to organisations having more time to explore certification, but more crucially due to a growing awareness among business leaders, investors, consumers, and employees that business must be a force for good.
"It's been a pivotal time," admits Amy, explaining how events of the last few years – namely the pandemic, political unrest, climate change, and race protests – have all created "an awareness of our interdependence globally, pushed employees and consumers to demand more, shown us what is possible, and ultimately forced companies and investors to open their eyes."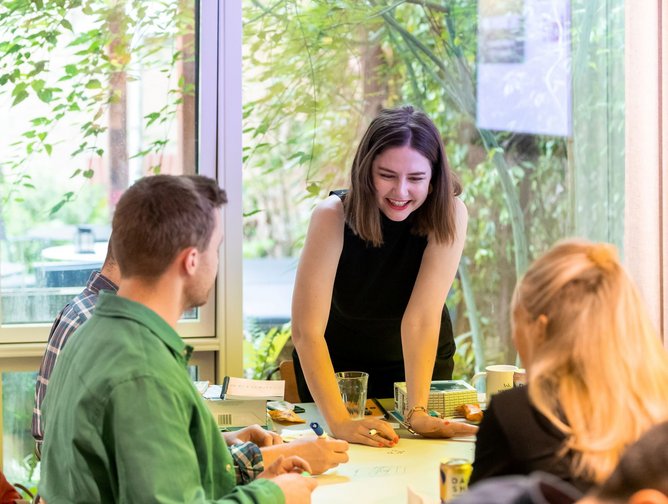 Rather than turning away from sustainability, a trend for investors during hard times, the pandemic has propelled ESG investing to new heights with US$51bn in net new money flowing into these funds over the past year, more than double the previous year. This is good news for B Corp.
Amy tells Business Chief that while just a few years back investors were wary of B Corp, the opposite is now true with an increasing number of traditional equity firms coming forward, either to certify, get their portfolio certified, or help improve their impact. The same is true of other traditional companies.
"We are now at an exciting stage, with more mainstream and traditional brands embarking on the B Corp journey. Companies like innocent drinks are known for having impact and sustainability embedded within them so becoming a B Corp is a no-brainer; and they use the process of certification to communicate their impact and improve. But increasingly, we are seeing companies at the other end of the spectrum, those who have been operating for many years and are now starting to action impact and purpose. They see B Corp as a good place to start to pull together structure and advice."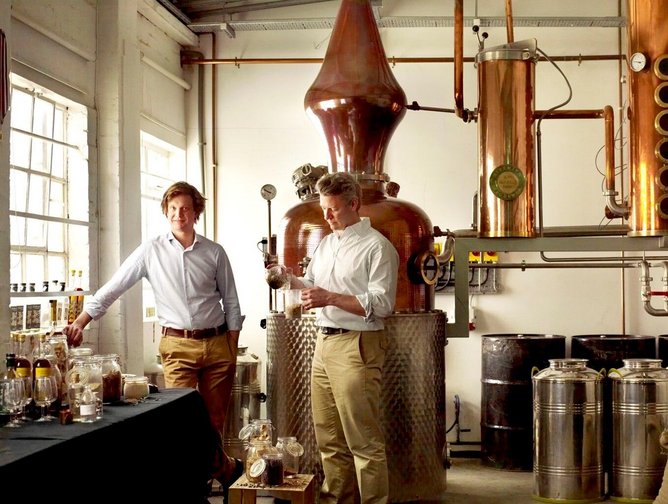 B Corp is a journey, not a destination
Becoming a B Corp is no mean feat, however. The process can take many months, multiple employees, and shedloads of paperwork, and companies need to recertify every three years.
Certification involves assessment (B Impact Assessment) of a company's impact on its governance, workers, customers, community, and environment, with each company achieving a baseline score. The average score is 50, and organisations then work towards achieving a score of 80, the minimum required for certification.
Sam Galsworthy, co-founder of Gin brand Sipsmith, which certified in May 2021, admits the process is tough, involving continuous improvements – listening, learning, assessing, and acting. "We need to score 25 more points on the B Corp assessment by 2025. It is not going to be easy," he says.
And the numbers back this up. While more than 200,000 organisations are currently using the B Impact Assessment to analyse their impact, only around 5,000 have successfully gained B Corp status.
UK-headquartered digital agency Organic, which offers the best-in-class digital solutions to big-name clients including Heinz, Capita, Samsung, HSBC, and PwC, is one company that has achieved certification. "B Corp certification took the best part of a year and was a laborious and sometimes tedious process with a rigid methodology", CEO Ben Scoggins tells Business Chief.
However, Ben acknowledges the importance of that methodology in offering a structure for improvement. "For our business, the methodology or framework forms a large part of the value of certification – it gives us a yardstick to measure ourselves by. And that's important, because when we looked at what it was going to take to be more 'business for good' we were flawed by a simple question – 'how much good is good enough?'.
"Certification gives us a basket of measures as to what 'good enough' looks like and provides us with targets and ideas to enable us to stretch and get better each year."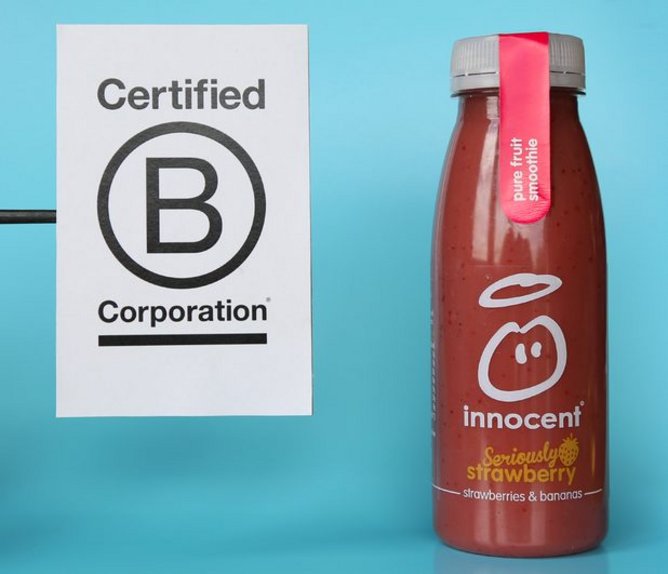 Joanna Gluzman, Chief Sustainability Officer at PZ Cussons concurs, explaining that B Corp is valuable for two things. "It gives you a framework and a structure, and the certification gives you a rubber stamp to show you are definitely doing what you say."

And that's really the point of B Corp, it's a journey rather than a destination – the framework works as a business management tool to help companies become more intentional and to improve.

"It's meant to be hard, because it's meant to motivate you to do more," says Amy, explaining that once the assessment is complete, companies identify implementations to improve their impact and ultimately their score.

"While it's a huge achievement to reach certification, this is just the start of the journey, as companies work hard to maintain their performance, and then continuously improve on it," she adds. "We find that B Corp is the best framework for helping to engage organisations, whether they go for certification or not. It's inspiring to see the change that B Corp can have in helping businesses to shift their values, priorities, and impact 180 degrees."
innocent is a case in point. While the drinks business certified in 2018 with a 92.5 score, significantly over the 80 points required, it has since used B Corp as a tool to continue to improve, achieving a staggering 105 points upon re-certification in 2021. innocent used the framework to ensure its expansion plans were undertaken in a responsible and impactful way, including the building of a carbon-neutral factory in Rotterdam, now considered one of the world's most sustainable healthy drinks factories. The company has established and trained a cross-department team of B Keepers, helping to embed the framework across the business, and have built their B Corp performance into the company scorecard, and tied it to employee bonuses.
For Organic, being B Corp is essentially about having a purpose. "While all businesses have objectives and goals set around profit and growth, businesses who foster and live a genuine purpose have something extra valuable – a galvanising and stabilising power. The team at Organic have worked hard to develop and grow the purpose around being 'digital for good' – a purpose, says Ben, that is built around values shared by all the stakeholders in the business.
"For us, B Corp certification plays an important role in supporting our ability to live our purpose – it's a visible sign of intent and it guides a lot of our decision-making. Because of this, we find our team engagement and energy is less disrupted by pressures in the market. Similarly, because we chose to work with like-minded partners and clients, we tend to find less direct external pressure on the business during turbulent times."
Benefits of becoming a B Corp
In fact, the benefits of being a B Corp are multiple, not least being part of a thriving community of dynamic, fast-growing, high-performing companies. It's a community Amy describes as "warm, open, and collaborative" and one with a shared understanding that whatever your size or sector, you are all working towards a common goal. Upon certification, B Corps join the B Hive, a platform where they can connect, communicate, and collaborate.
Numerous studies suggest being B Corp fuels company growth. According to a B Lab UK Community Survey 2021, the headcount growth rate for B Corps was 15% between 2018 and 2021 vs the UK national average of 1%. And, 2018 analysis by the Yale Center for Business and the Environment shows the link between sustainability and resilience, calling B Corps "just good business" and acknowledging B Corps' unique ability to attract and retain talent.
Amy tells Business Chief that 70% of candidates recruited by B Corps in the last three months mentioned B Corp in the interview process. She cites a company she is currently beginning the B Corp journey with, who say they are losing applicants who don't want to work for them as they don't have a purpose.
Organic says its clients and customers see B Corps certification as a 'nice to have', but it is by no means a dealmaker. However, where certification is vital is in the agency's ability to attract and retain the best employees.
"We've found that most of our recent new starters reference B Corp as part of their decision to work at Organic. Meanwhile, most of our legacy staff had input into the decision to get certified in the first place. It's a big deal for us. For all of us.
"In a tight labour market, I expect to see this rise in importance. Yes, employees want to be well-paid but more than that they want to be inspired. They want to work somewhere that shares their views and concerns and where they feel they are enabling positive change. For us, B Corps on its own isn't that but it is an important and visible piece of the puzzle."
And this is only likely to increase, not just as top talent becomes tougher to source, but because the Gen Z are demanding more. New data from Bupa reveals that one in three (31%) would turn down roles in companies with poor ESG credentials and over half (54%) would take a pay cut to work for a business that reflects their ethics.
B Corp isn't the only approach for businesses looking to be socially and environmentally responsible and impactful, but it is the "poster child", says Ben, who believes it is B Corp's approach and blue-chip community that makes it such a powerful force.
"For some businesses, like Etsy, the B Corps' framework won't be desirable or necessary," says Ben. "These organisations are clear on what they want and need to do, and they find the undeniable B Corps admin more of a hindrance than a help. My experience however is that these organisations, although brilliant, are in the minority. Most of us need some guidance."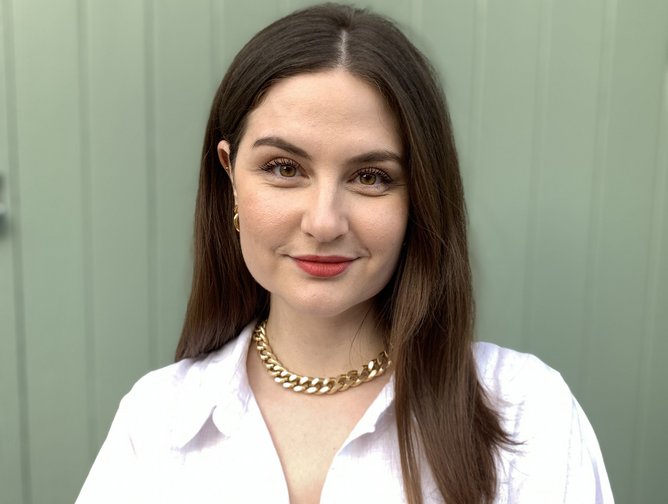 Amy Bourbeau, co-founder of Seismic
Meet the UK's first-ever B Lab consultant
Amy Bourbeau, Co-founder and Chief Impact Officer, Seismic
Amy is Co-founder and Chief Impact Officer at Seismic, a sustainability advisory that is home to Europe's largest and most experienced team of B Corp specialists, including the first-ever B Leaders. With more than 100+ collective years of sustainability experience and 30+ collective years of B Corp experience, they use the B Corp framework to help businesses prosper by becoming increasingly impactful and influential forces for good. Amy started working as the UK's first B Corp Consultant in 2015 and has been committed to helping the community grow ever since. She works closely with B Lab, co-creating and delivering the B Leaders training programme. Amy has supported hundreds of organisations on their sustainability journeys, with clients including innocent drinks, Avon, Sipsmith, Seedlip, Gousto, Lily's Kitchen, Piper Private Equity, and PZ Cussons. Seismic's vision is to have helped 10,000,000 people to work for a positive business by their fifth birthday.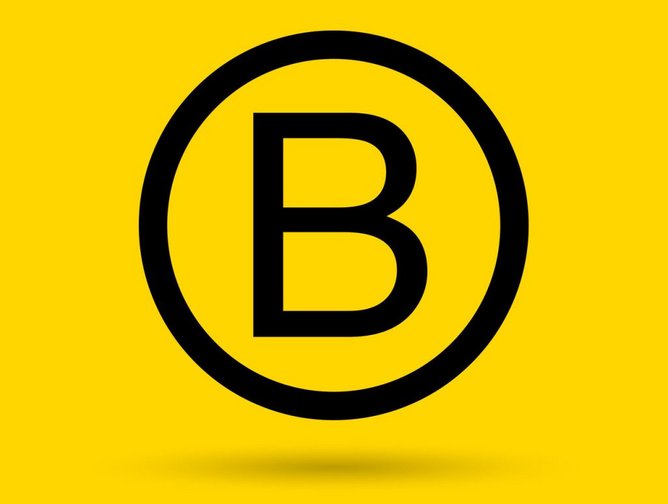 The process of B Corp certification
The pathway to B Corp certification starts with the B Impact Assessment (BIA), a free and confidential online tool that helps to measure and manage social and environmental performance across five key areas: Governance, Workers, Community, Environment and Customers.
According to Amy Bourbeau, Co-founder and Chief Impact Officer at Seismic, the assessment is "tailored to companies based on their sizes and sector" and involves around 300 questions. To pass the assessment, businesses must achieve a minimum of 80 points out of a potential approximate 200. It is rare to achieve 80 on the first assessment, and the average is 50.
Once a company has their baseline score, they build an improvement plan and identify the implementations they want to make to improve their impact and their score and set a time frame to do it in. They must embed the B Corp mission into their legal documentation. "Businesses can pick and choose what most resonates with them, but what's important is to ensure implementation is carried out genuinely and accurately," says Amy.
Once 80 points are achieved, companies submit the assessment along with supporting evidence to be verified by B Lab. This marks just the beginning, as organisations must then maintain or improve scores, re-certifying every three years and publishing an annual impact report.
To ensure improvement, Amy recommends pulling in different members of the team, having senior leadership endorsement and encouragement, as well as different subject matter experts involved, and then make sure the plan trickles down through the business, so that it is actually being "lived and breathed".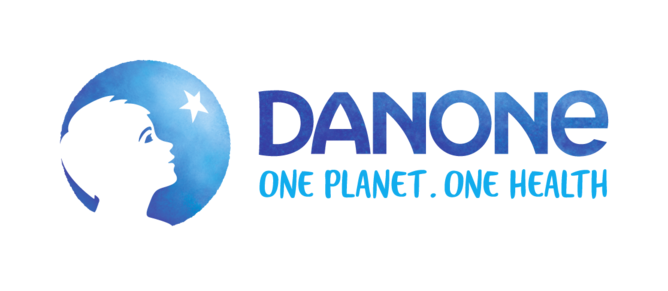 Did you know?
With €24.3 billion in sales, in 2018, Danone North America became the largest Certified B Corp in the world by a factor of two. Danone Oceania followed suit earlier this year, becoming the largest B Corp in Australia and New Zealand. Today, more than 60% of Danone's global sales are now covered by B Corp certification, marking significant progress towards Danone's ambition to become one of the first certified multinationals. The food and drinks' giant achieved global sales of €24.28bn in 2021 and has more than 100,000 employees worldwide.